Lawrenceburg, South Dearborn, Batesville, Franklin County, and Milan will be among the area football teams playing in the Southeastern Showdown at the home of the Indianapolis Colts.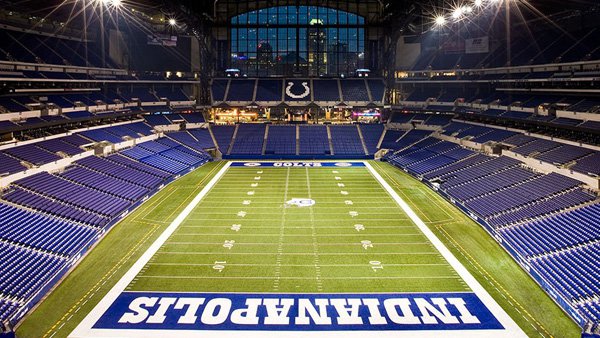 Lucas Oil Stadium photo
(Lawrenceburg, Ind.) – Southeastern Indiana high school football will be showcased on Indiana's biggest stage this fall.
Seven Eastern Indiana Athletic Conference teams will play a series of games in the Southeastern Showdown - perhaps only a working title of the event for now - at Lucas Oil Stadium on Saturday, September 7. The venue is the home of the Indianapolis Colts.
The day's game lineup:
Greensburg vs. Connersville – noon
Rushville vs. Franklin County – 2:45 p.m.
Batesville vs. South Dearborn – 5:30 p.m.
Lawrenceburg vs. Milan – 8:00 p.m.
Lawrenceburg last appeared at Lucas Oil Stadium in the 2016 IHSAA State Finals when the Tigers finished as the 3A state runner-up. Franklin County played Lawrenceburg at Lucas Oil Stadium in 2013. Batesville played Greensburg there in 2016. Milan's last appearance there was against Indian Creek in 2010.
For South Dearborn, it will be the program's first game on the NFL field. South Dearborn last played on the Colts' home field in 1997 when they met Greensburg in the old EIAC Day at the Dome at the RCA Dome.
Further details of the Southeastern Showdown may be announced in coming weeks.