Both Jamborees will take place tonight at 7:00.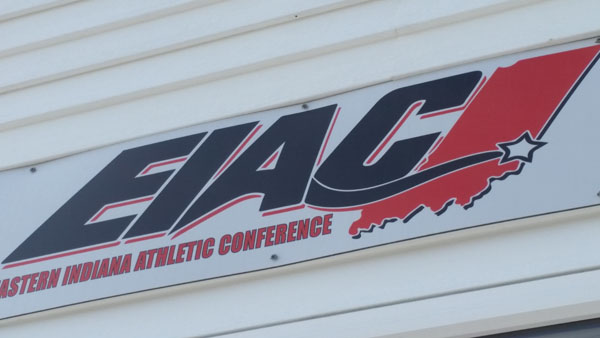 (Lawrenceburg, Ind.) - The Eastern Indiana Athletic Conference Jamboree is back.
With one week to go until the regular season starts, all eight EIAC football schools will get a final tune-up with scrimmages against conference rivals.
The Jamboree will be split between two sites at East Central and Lawrenceburg.
East Central will host Connersville, Rushville, and Greensburg, while Batesville, Franklin County and South Dearborn will travel to Lawrenceburg.
Gates will open at 6:00 p.m. followed by the start of the Jamboree at 7:00. Cost is $6 per person at each location.
See the Jamboree Schedule below.
EAST CENTRAL JAMBOREE
Quarter 1
7:00 – Connersville Offense vs. East Central Defense 12 plays – 15 minutes
7:15 – Connersville Defense vs. East Central Offense 12 plays – 15 minutes
East Central off – Rushville comes on. (5 min. Change over)
Quarter 2
7:35 – Connersville Offense vs. Rushville Defense 12 plays – 15 minutes
7:50 – Connersville Defense vs. Rushville Offense 12 plays – 15 minutes
Connersville off – Greensburg comes on. (5 min. Change over)
Quarter 3
8:10 – Greensburg Offense vs. Rushville Defense 12 plays – 15 minutes
8:25 – Greensburg Defense vs. Rushville Offense 12 plays – 15 minutes
Rushville off – East Central comes on. (5 min. Change over)
Quarter 4
8:45 – Greensburg Offense vs. East Central Defense 12 plays – 15 minutes
9:00 – Greensburg Defense vs. East Central Offense 12 plays – 15 minutes
LAWRENCEBURG JAMBOREE
● 7:00 – Lawrenceburg vs Batesville (Offense)
● 7:15 – Lawrenceburg (Offense) vs Batesville
● 7:30 – End of Quarter 1 – 5 Minute Changeover
● 7:35 – Batesville (Offense) vs Franklin County
● 7:50 – Batesville vs Franklin County (Offense)
● 8:05 – End of Quarter 2 – 5 Minute Changeover
● 8:10 – South Dearborn (Offense) vs Franklin County
● 8:25 – South Dearborn vs Franklin County (Offense)
● 8:40 – End of Quarter 3 – 5 Minute Changeover
● 8:45 – South Dearborn (Offense) vs Lawrenceburg
● 9:00 – Lawrenceburg (Offense) vs South Dearborn
● 9:15 – End of Scrimmage