East Central, South Dearborn, Lawrenceburg and Milan were well-represented.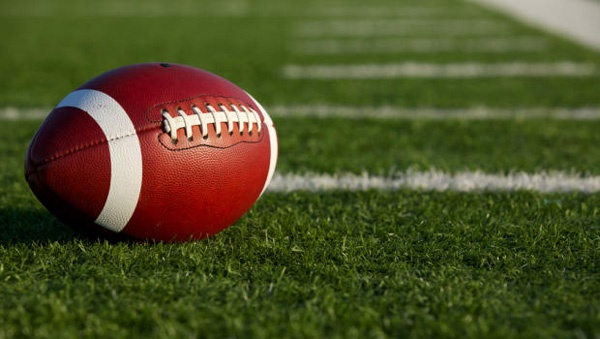 Shutterstock photo.
(Indianapolis, Ind.) - Fourteen high school football stars from southeastern Indiana have been recognized with All-State honors from the Indiana Football Coaches Association.
The IFCA recently released their 2020 All-State Teams.
Among local players, East Central offensive lineman Luke Collinsworth received the top honor, as he was selected to the IFCA Top 50 All-State Team.
Collinsworth, a University of Cincinnati commit, was the EIAC 4A Division Offensive MVP, anchoring an East Central offensive line that paved the way for the Trojans offense that averaged 30.8 points per game.
His teammates, Nathan Griffin (TE) and Kole Viel (LB), were selected to the IFCA 4A Senior All-State Team
South Dearborn defensive lineman Dalton Hatfield was named to the 4A Senior All-State Team, while offensive lineman Jackson Goodall made the 4A Junior All-State Team.
In Class 3A, five Lawrenceburg Tigers earned All-State honors. Seniors Ethan Parris (OL) and Brayden York (TE) were named to 3A Senior All-State Team. The 3A Junior All-State Team features Tigers offensive lineman Ashton Craig, wide receiver Dahya Patel, and quarterback Garrett Yoon, although Yoon was listed as a running back.
Milan also had four All-State selections. Making the 1A Senior All-State Team were offensive lineman Chandler Reatherford, wide receiver Adam Norman and defensive back Peyton Wert. Sophomore defensive end Alex Wenger was named to the 1A Junior All-State Team.
The full 2020 IFCA All-State Teams can be viewed at https://ifca.net/all-state-teams/.
Congrats to @lukecollinswor1 for being name to the IFCA Top 50 Team! #StLeonIsSpecial @ECTrojanSports pic.twitter.com/I0rjd6Izk6

— Mr. Meiners (@Mr_Meiners) December 7, 2020
Congrats to @Kole75652743 & @nate__griff for being named to the 4A All-State Team! #StLeonIsSpecial @ECTrojanSports pic.twitter.com/egfmDSQHoH

— Mr. Meiners (@Mr_Meiners) December 8, 2020
Congratulations to the Tigers that were selected to the IFCA 3A All-State Senior & Junior Teams! @braydenyork44, @ethan_parris52, @GarrettYoon2, @Dahya_Patel88, @AshtonCraig_54. #CYB & Go Tigers! pic.twitter.com/AJPCbTtv2V

— Ryan Knigga (@lhstigercoach) December 8, 2020