Bortlein signed her letter of intent on Monday.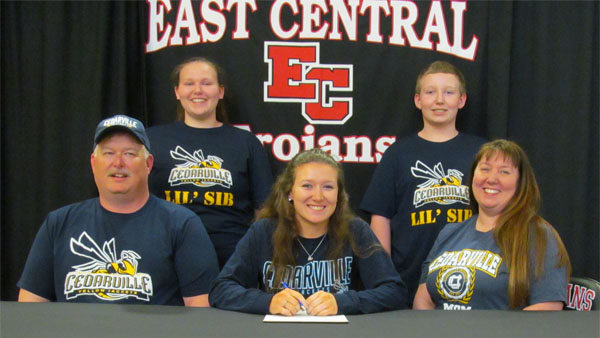 (St. Leon, Ind.) – An East Central High School softball star has committed to continue her academic and athletic career at the collegiate level.
On Monday, the East Central Athletic Department announced that Ashley Bortlein signed her letter of intent to play softball at Cedarville University, located just east of Dayton.
Bortlein was joined at a special signing day ceremony by her parents, Chris and Shantell Bortlein, and siblings, Caitlyn and Connor.
Aside from playing softball, Bortlein intends to study Pharmaceutical Science.