On a related note, the Trojans boys swimming team opened their season with a win over Greensburg on Tuesday night.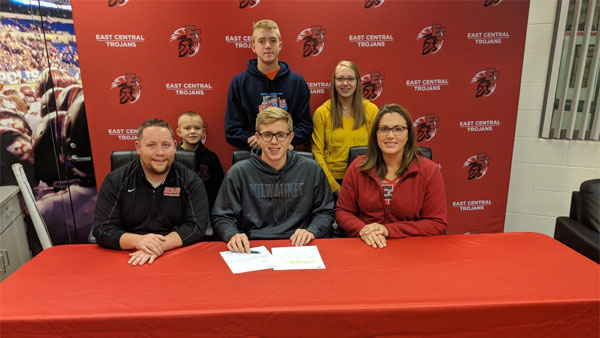 Photo by East Central Athletics.
(St. Leon, Ind.) - An East Central High School swimmer is doing the backstroke all the way to the collegiate level.
The East Central Athletic Department announced Wednesday that Jacob Weber will continue his academic and athletic career at the University of Wisconsin Milwaukee.
At sectional last season, Weber finished 3rd in the 100 yard butterfly and 4th in the 100 yard backstroke. He also competed on two Trojans relay teams, finishing 2nd in the 200 yard medley relay and 4th in the 400 yard freestyle relay.
East Central opened up their 2018-19 season on Tuesday night with an impressive 134-49 win over Greensburg.