The Indiana Football Coaches Association released its pre-season rankings on Monday.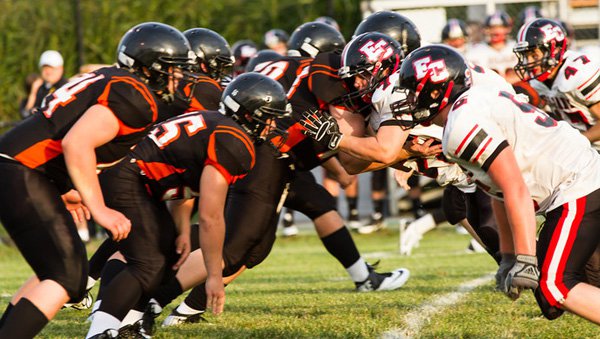 (St. Leon, Ind.) – Two southeastern Indiana high school football teams will be ranked to start the 2018 season.
The Indiana Football Coaches Association Pre-Season Coaches Poll was released on Monday.
East Central will begin the season as the top-ranked team in 4A. The Trojans went 12-3 last season, including a 14-7 win over Lowell in the IHSAA Class 4A State Championship.
The defending state champs return several key players, including senior quarterback Alex Maxwell, offensive tackle Luke Collinsworth and defensive backs Devon Donawerth and Nathan Griffin.
In Class 3A, Lawrenceburg starts the season ranked 8th in the state. Last season, the Tigers went 11-2 and lost in the Regional Championship to eventual state champion Evansville Memorial.
The Tigers return junior receiver Gavin Yoon, quarterback Adam Burd, nose guard Daulton Dixon and defensive back Jayden Isham.
Milan spent a majority of the 2017 season ranked in Class 2A. However, the Indians just missed being ranked to start the 2018 season with just five votes.
Eagle Country 99.3's coverage of high school football begins Friday, August 17 when East Central hosts Lawrenceburg as part of the Skyline Chili Crosstown Showdown. Kick-off is scheduled for 7:30 p.m. Pre-game coverage begins at 7:10.