The team is made up of 4th and 5th graders from Dillsboro, Manchester and Aurora elementary schools.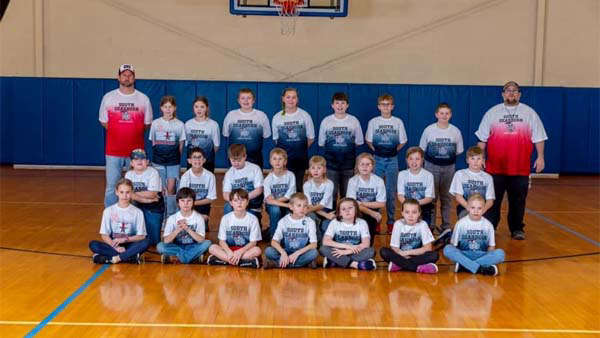 Dillsboro Elementary Archery Team.
(Dillsboro, Ind.) - The Dillsboro Elementary School Archery Team has their sights set on a state championship.
The team, made up of 4th and 5th grade girls and boys from Dillsboro, Manchester, and Aurora elementary schools, will travel to Indianapolis on Saturday, March 12 to compete at the State Tournament.
Dillsboro is scheduled to shoot at 3:45 p.m. at the Indiana State Fairgrounds.
So far this season, Dillsboro has placed 1st in all their meets. Their highest score to date would rank them 3rd in the state.
According to coach Richard Pettit, each shooter will get a practice round, followed by three rounds from 10 meters, and three more rounds from 15 meters.
The Top 12 scorers will factor into the team's total score, which will determine who wins and/or qualifies for nationals.
Dillsboro is led by Kainen Wanstrath. He ranks #2 in the country in his age group.