Aside from the no-hitter, several records were set in track & field last week.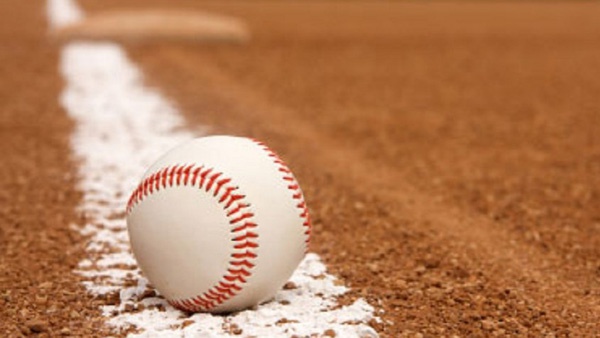 (Rising Sun, Ind.) – When you throw a no-hitter, awards usually aren't too far behind.
The ORVC report for the week of April 29 through May 4 was released on Wednesday.
Rising Sun's Brayden Bush picked up a no-hit win with 15 strikeouts last week to earn ORVC Baseball Player of the Week.
The ORVC Softball Player of the Week went to Switzerland County's Maddie Duvall. The freshman standout collected nine hits, eight RBIs, seven runs and a home run in two games.
Milan's Josh Clark shot 44 at the Dearborn Country Club, earning ORVC Boys Golfer of the Week.
The ORVC Boys Track & Field Performers of the Week are Southwestern's Owen Bates and Jac-Cen-Del's Damon Hughes. Bates set a new school record in the high jump at 6'5".
On the girls side, Jac-Cen-Del's Cloey Simon and South Ripley's Megan Cole earned weekly honors. Cole set a new school record in the 1600 meter race with a time of 5:17.6, and her 11:16 time in the 3200 meter race set a new meet record.
Simon won four individual events in the high hurdles, low hurdles, 100 meter and 200 meter races.
Other top performers for the week of April 29-May 4 are listed below.
BASEBALL
Dustin Herbert (JCD) 2 runs, RBI, hit in 2 games
Corey Hughes (JCD) 3 RBI, 2 hits, run in 2 games
Dylan Swinney (JCD) 4 IP, 2 runs, hit, 0 ER, 6 K's in win over Shawe
Joel Norman (M) 7 IP, 3 hits, run, ER, 11 K's vs. South Ripley
Grayden Taylor (M) 2 hits, run, RBI, 2B vs. South Ripley
Caiden Yorn (M) 2 hits, RBI vs. South Ripley
Cade Rider (SC) 2 hits, 2 RBI, 2 SB in 3 games
Jacob Bovard (RS) 3-4, 4 RBI, 3 runs, 2B, HR last week
Peyton Bell (RS) 3-3, 2 runs, 2 RBI, SB, 2B last week
Zach Cole (SW) 2-3, 2 2B, 2 RBI / 6 IP, ER, 7 k's vs. Oldenburg
Zach Gentile (SR) 6 hits, 6 runs, 2 RBI, 2 2B, 2 SB in 2 games
Noah Eggleston (SR) 5 hits, 5 RBI, 3 runs, 2 SB, 2B in 2 games
Aaron Griewe (SR) 5 hits, 5 runs, 3 RBI, 2 SB in 2 games
SOFTBALL
Kassidy Romans (RS) 5 hits, 5 runs, 4 RBI, 2B in 2 games
Abby Wallace (RS) 4 hits, 4 runs, 3 RBI in 2 games
Sydney Bostic (RS) 3 hits, 2 runs, 7 RBI, 2 2B, SB in 2 games
Madelyn Tompkins (SR) 3 runs, hit / 7 IP, 3 hits, 3 runs, 3 ER, 15 K's in win vs. Milan
Ellie Waldron (SR) 3 hits, 2 RBI, run vs. Milan
Haley Gorrell (SR) 3 hits, 2 runs vs. Milan
Lily Sparks (SC) 3 hits, 3 runs, 3 RBI, 2B / 11 IP, 8 hits, 2 ER, 18 K's last week
BOYS GOLF
Matt Schmidt (M) 45 @ Greensburg CC, 47 @ Dearborn CC
Joe Hawk (M) 46 @ Greensburg CC, 48 @ Dearborn CC
BOYS TRACK GIRLS TRACK
Mark Adams (SR) 110'6" Discus Cierra Copeland (SR) 89'7"
Mark Adams (SR) 41'4½" Shot Put Cierra Copeland (SR) 32'0"
Mitchell Cline (SW) 19'9¾" Long Jump Kylie Eccles (SW) 14'11½"
Owen Bates (SW) 6'5" * High Jump Cionna Bailey (M) 4'10"
Owen Bates (SW) :16.72 High Hurdles Cloey Simon (JCD) :16.80
Caleb Ream (SW) :42.40 Low Hurdles Cloey Simon (JCD) :40:07
Peyton Cavins(M) :11.18 100 Cloey Simon (JCD) :13.10
Mitchell Cline (SW) :22.88 200 Cloey Simon (JCD) :27:70
Matthew Riehle (M) :49.93 400 Kayla Simon (JCD) 1:06.7
Damon Hughes (JCD) 2:08 800 Alyssa Brinkman (M) 2:36.5
Damon Hughes (JCD) 4:50 1600 Megan Cole (SR) * 5:17.6
Damon Hughes (JCD) 11:11 3200 Megan Cole (SR) ** 11:16
Southwestern :45.75 400 relay Milan :55.28
Southwestern 3:35.96 1600 relay Jac-Cen-Del 4:42
Southwestern 9:17.80 3200 relay South Ripley *** 10:29