Cutter has spent last season at an assistant coach.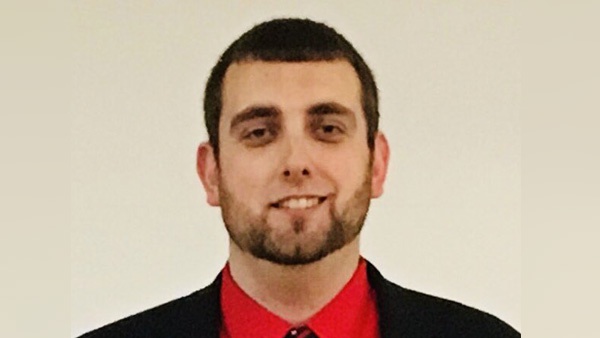 Brad Cutter. Photo provided.
(Lawrenceburg, Ind.) – Lawrenceburg has promoted within in naming a new boys varsity basketball head coach.
The Lawrenceburg High School athletic department announced Monday evening that Brad Cutter will take over as the head coach of the Tigers boys basketball program.
Cutter replaces John Blackwell, who resigned in April after eight years at his alma mater.
"I am very excited about being able to be the head coach at Lawrenceburg," said Cutter. "I am looking forward to working with past players and our current players on raising the bar and trying to reach our team goals."
Cutter has spent last season at Lawrenceburg as a boys varsity assistant coach, a position he also held from 2013-2015.
When Cutter left Lawrenceburg in 2015, he hoped that he would come back to Tiger Town at some point.
"I made sure to keep up on my relationships with everyone here while I was at Wapahani and Connersville, hoping in the back of my mind I could end up back here at some point in this role," Cutter said.
Cutter had a successful run as the girls varsity head coach at Wapahani.
From 2015-18, Cutter led Wapahani to a 48-25 record, including back-to-back 15-win seasons, two Delaware County Tournament championships and a sectional game for the first time since 2011.
Cutter could be set up for similar success at Lawrenceburg considering the experience he has coming back and his familiarity with the players and staff.
"We have a lot of varsity experience coming back in our junior to be and senior to be classes, " said Cutter. "We lost four awesome young men in Andrew, Kamar, Gavin, and Mitch. Each one of those guys brought a different type of leadership to the team. The obvious challenge will be replacing Gavin's points per game. Guys will need to step up and take on new roles. I hope we have some underclassmen that will push our upperclassmen in the weight room and on the floor so that we can have that daily competitiveness and edge to our team that we will need to achieve the success we want to have. "
Cutter also hinted at a change in playing style.
"Obviously with any coaching change, things will change," said Cutter. "I am a mold of a few different coaches, but I also have learned different things over the years that I like to do and make me who I am. Our main goal as a staff will be to put our players in the best position possible to be successful both on the floor and off the floor."
RELATED STORIES:
John Blackwell Resigns After Eight Seasons As LHS Boys Basketball Head Coach
Lawrenceburg Boys Basketball Loses Assistant Coach To Wapahani