To schedule an appointment, visit www.beaconortho.com.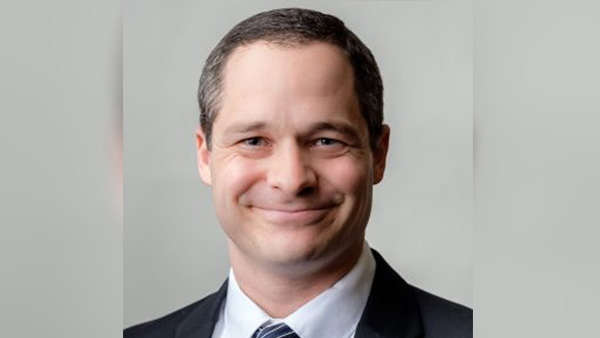 Dr. Matthew Johansen. Photo provided.
If you're thinking that more and more people are having successful joint replacement surgery lately, you'd be right. American doctors perform approximately 700,000 knee replacements and 300,000 hip replacements each year. Along with other replaced joints, that means well over a million total joint replacements are annually performed in America alone. And experts in the field estimate that number to quadruple by 2030.
Not long ago, this type of intervention was considered an extreme solution to a common problem – damaged joints from injury, overuse, or aging. Dr. Matthew A. Johansen from Beacon Orthopaedics is one of the board-certified local surgeons who now performs joint replacements regularly. When asked about this trend, Dr. Johansen was quick to recommend NOT rushing to get surgery. Exploring all the treatment options is always the first – and best --thing to do.
If left untreated, patients might experience further damage, increased stiffness, and weaker muscles. Certainly, those symptoms make life more difficult, but they can also make surgery more complicated. "So, even while not immediately assuming surgery, patients should actively discuss with a medical professional their particular situation, as soon as possible," said Dr. Johansen. As a starting point, he suggests:
Ask what treatments your personal level of pain/physical limitation warrant.

Learn as much as possible about your specific joint wear/damage/injury.

Identify any/all other (non-surgical) treatments. If you haven't already, try them first. And track their success.
Create a list of questions regarding your expectations for all recommended corrective procedures.

Beyond those questions concerning the specific procedures, also ask:
What is the probable post-surgical down time from sports/activities, walking, driving (or even from going to back to work/school)?

What are the physical therapy expectations and the possible timetable?

What should you expect immediately following the surgery?
What is the usual recovery time?
If deemed the right course of action, surgical joint replacements have proven to be very successful. But beyond the procedures themselves, it's important for patients to know that they too must play an active role in their own recovery. "Immediately after surgery, any patient has only just started on the road to recovery," said Dr. Johansen. "Full recovery can only be reached using a meaningful rehabilitation plan." As patients learn to use new joints and regain mobility, they will need to work hard in physical therapy. All with the hope to experience less pain, improved range of motion and sometimes even better posture. But usually, the greatest benefit patients note is the ability to get back to doing all they like to do, pain-free.
Thanks to advances in medicine, joint replacement is safer and more effective than ever before. If you're experiencing joint pain, maybe it's time to talk to a doctor? Dr. Johansen suggests that seeing a specialist to help determine if your pain level warrants surgery is a great first step. He also stressed that leaping to "I need surgery" is usually not the best course of care.
As you are considering your own situation, here are FIVE THINGS TO KNOW ABOUT JOINT REPLACEMENTS. Know that there are evaluations, habit changes and perhaps other interventions to use before anyone should agree to surgery. These may include joint injections, anti-inflammatory medications and even wearing a brace. If after taking these steps, the pain is still affecting daily functioning, then it's time to make an appointment.
Dr. Johansen sees patients at Beacon Summit Woods, Beacon West, Lawrenceburg, and Northern Kentucky. Beacon Orthopaedics treats patients of all ages for various injuries and ailments. If you or someone you love is experiencing joint pain, you can always schedule a diagnostic appointment at any one of the area Beacon locations.
And if you get injured, you can readily go to one of their Saturday morning injury clinics, or urgent care facilities throughout the area. Go to www.beaconortho.com or call 513-354-3700 to find a nearby Beacon location or to schedule an appointment.