Part II features SDHS athletic director Ryan Walston.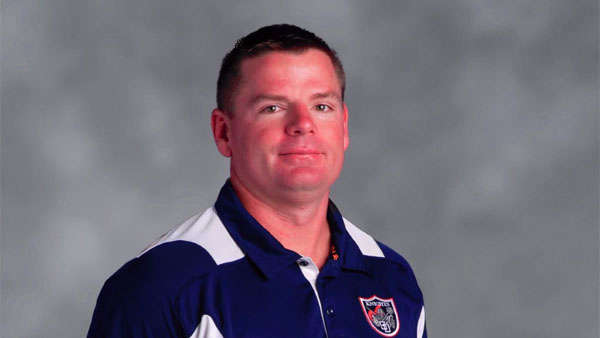 Ryan Walston. Photo provided.
Working with experienced local partners matters. And working with the right people to get your questions answered is critical to success. Beacon Orthopaedics & Sports Medicine has partnered with many local high schools throughout greater Cincinnati (including southeastern Indiana) to ensure the best care for their athletes. It is just the kind of partnership that helps parents, teachers, administrators, students and student athletes.
Beacon had the chance to hear from some local high school athletic directors to learn firsthand how its partnership with these schools helps them and their athletes. This is the final installment of a series of discussions with those local athletic directors. Here is a brief summary of the exchange with Ryan Walston from South Dearborn High School.
Beacon: What's your original connection to South Dearborn schools?
Ryan Walston: I grew up locally and am a proud 1994 South Dearborn High graduate. I went to school and worked elsewhere before I returned here to teach middle school science – and to coach football, basketball and track in 2008. Then, after five years, I was transferred to the high school to run the strength and conditioning program. In 2015, I was fortunate and proud to be selected athletic director at SD. And it's been a great six years.
Beacon: How does having an external orthopaedics and sports medicine provider onsite help a school's athletic program? Why partner with them?
Ryan Walston: For all of my time as a professional employee and coach, South Dearborn has had a relationship with Beacon. Dr. David Argo and their entire staff are top notch health professionals, providing the highest level of care to our student athletes. The reputation of Beacon Orthopaedics is well-earned and impeccable. Beacon is a true partner in the health and wellness of countless SD athletes and with our entire athletics program.
Beacon: Besides providing care around practice and games to the student athletes on the field and court, what else does having that professional presence give South Dearborn athletics?
Ryan Walston: South Dearborn has a dual relationship for our athletic training services with Beacon and Drayer Physical Therapy Institute. Drayer supplies us with an in-house physical trainer, Kyler Hendricks, who works hand-in-hand with the professionals at Beacon to provide our athletes with the best preventive and after-care surrounding injuries. Again, it is all about partnering to serve our students in the best ways possible.
Beacon: Tell us something specific about SDHS' successful relationship with Beacon?
Ryan Walston: Beacon Orthopaedics provides South Dearborn High School with more than just great care for our athletes. They have supported us financially, helping us to upgrade our training room facilities steadily over the years. Beacon has supported us by consistently providing a variety of equipment, allowing us to give student-athletes the best care possible.
Beyond successful partnerships with local high school athletic programs, Beacon Orthopaedics treats patients of all ages for various injuries and ailments. If you or someone you love is experiencing pain (whether from a sports injury or just usual exertion), you can always schedule a diagnostic appointment at Beacon West, Lawrenceburg and Batesville, or come to one of their Saturday morning injury clinics, or urgent care at Erlanger and Summit Woods.
Go to www.beaconortho.com or call 513-354-3700 for an appointment. All 15 Beacon locations are currently seeing patients.