Trey Heidlage will become a Knight after he graduates as a Bulldog.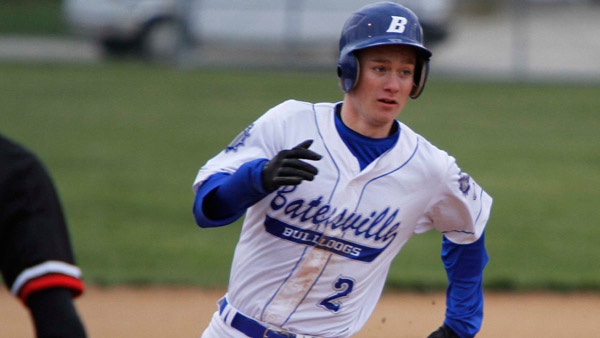 Trey Heidlage. Photo by Bryan Helvie, Batesville High School Athletics.
(Batesville, Ind.) – Whether it is throwing a baseball or a football, it is apparent that Trey Heidlage has a great arm.
The Batesville High School senior multi-sport athlete has committed to play baseball at Marian University in Indianapolis.
Heidlage made the announcement on Twitter on November 7.
November 7, 2018
Heidlage is primed for a huge senior season at shortstop for the Bulldogs baseball team next spring. As a junior, he posted a .344 batting average with 32 hits, 12 RBIs, 28 runs scored, 13 walks, and 18 stolen bases.
As a senior quarterback this fall, Heidlage started and passed for 2,198 yards, 21 touchdowns, and just six interceptions in 260 pass attempts. He also ran for 1,472 yards and 28 more touchdowns.
Coach Todd Bacon's Marian Knights baseball team finished 24-27 in the 2018 season. The program competes in the NAIA.