Beacon Orthopaedics & Sports Medicine offers some tips and tricks to stay fall free.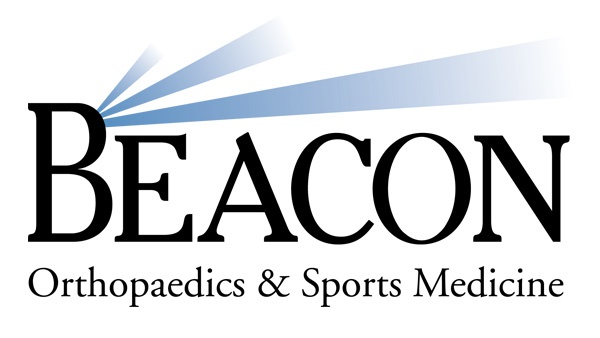 Now, that Tristate weather has settled (for the moment) on "winter," we are spending a lot more time indoors. In addition to that, it is a time when friends and family gather more frequently around the table or the TV – making our indoor spaces more crowded. It's festive, but it is also potentially problematic.
So before your house is filled with kids who are home more during winter break or older relatives gathering to watch the big game or joining you for holiday celebrations, take a few moments to re-evaluate your home for possible hazards that might cause a fall and injury. It's not a very festive thought, but it is smart. As with any injury, prevention is always the best treatment.
"Many times, older adults fall at home or in the homes of their families," said Dr. Robert Rolf from Beacon Orthopaedics. "Falls are often due to hazards that are easy to overlook but just as easy to fix." Dr. Rolf and the doctors at Beacon offer the following potential risks – and logical tips for remedying them.
Outdoors
Keep sidewalks and steps free of snow and ice.
Floors
Reposition furniture you must walk around.
Remove throw rugs or use double-sided tape to prevent slippage.
Make sure wires or cords are next to the walls, instead of mid-room.
Stairs and Steps
Remove papers, books, shoes or other objects.
Well-light all stairways/steps.
If you do not already have handrails, consider installing them.
Bathrooms
Use non-slip rubber mat on the floor AND in the shower or tub.
Consider adding grab bars next to -- and inside -- the tub or toilet.
Bedrooms
Make sure there is a clear path (in the dark) from your bed to the bathroom.
Throughout the House
Keep items you use frequently within reach to avoid needing a stepstool.
Wear shoes that provide good support and have thin, non-slip soles.
All of us can use these tips for ourselves or for someone we love and care about.
When you visit over the holidays, look around your parents' and grandparents' houses for potential hazards and help them employ preventive measures. Not only can this help them stay healthy and happy, it will make your holiday season the fun time it is meant to be. "Falling is a fairly common cause of disability among the elderly," Rolf said. "Taking the time to prepare your home or theirs is always worth it."
However, sometimes the best preventive measures are not enough and falls still happen. If you need an evaluation, please contact the medical professionals at Beacon for same day appointments and convenient hours throughout the holiday season and beyond.
Appointments are available at Beacon West, Lawrenceburg and Batesville, along with Saturday morning injury clinics and urgent care at Erlanger and Summit Woods. Go to www.beaconortho.com or call 513-354-3700 for an appointment