The Pro Football Hall of Famer will be the guest speaker on Thursday, March 5. Tickets are available now!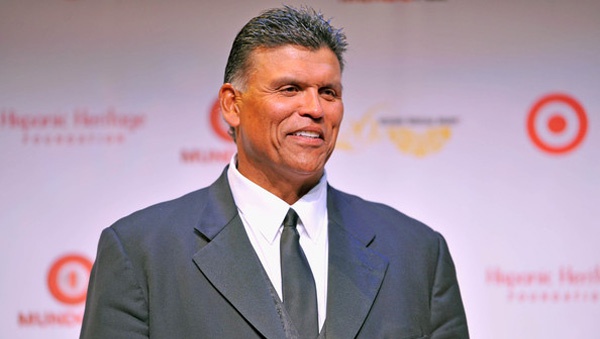 (Aurora, Ind.) – The Cincinnati Bengals only Pro Football Hall of Famer is coming to Aurora.
Anthony Munoz will be the special guest at a Hall of Fame Sports Social hosted by South Dearborn Football Boosters on Thursday, March 5.
The event will be held at the Dearborn Country Club from 6:00-10:00 p.m.
Munoz, the 3rd overall pick in the 1980 NFL Draft, played 13 seasons for the Bengals. He is an 11-time Pro Bowler and a 9-time First-Team All-Pro.
He was inducted into the Pro Football Hall of Fame in 1998.
Those planning to attend the sports social are encouraged to purchase tickets in advance.
Cost is $50 for those 18 years and older. The ticket includes a meet and greet, photo opportunity and autographed picture, in addition to an all you can eat chicken dinner and non-alcoholic beverages.
Student-athletes and persons under 18-years-old may purchase tickets for $25, which includes entrance to the event, meal and non-alcoholic beverage. Anyone under 18 must be accompanied by an adult.
There will also be a silent auction featuring items from area attractions, local business and autographed sports memorabilia.
For more information or to purchase tickets contact Earl Wilhelm at (812) 560-1714 or Rand Ballart at (513) 312-9292.