Wood processing equipment manufacturer Wood-Mizer is adding 53,000 square feet to its facility on Enterprise Drive.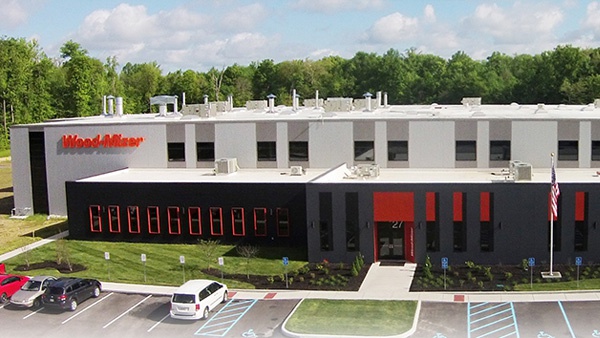 Wood-Mizer's manufacturing facility in Batesville. Image via Wood-Mizer.
(Batesville, Ind.) - An employer in Batesville is cutting into a big expansion.
Wood-Mizer is a worldwide manufacturer of wood processing and sawmilling equipment. Founded in 1982, Wood-Mizer is an employee-owned company headquartered in Indianapolis.
The company has announced its Batesville manufacturing facility will be expanded with a 53,000 square foot addition to the west and north of the existing building on Enterprise Drive. It will bring the factory's total square footage to 132,000 square feet.
Work on the addition will begin in March and is expected to be completed in October.
The plant in Batesville currently employs about 200 people, but the company did not say exactly how many new jobs may be added.
According to the company announcement, the expansion project is a result of several initiatives by Wood-Mizer in recent years to continue growing their product range while streamlining their production facilities to become more efficient based on continuous improvement and lean manufacturing principles. In addition, the facility expansion will continue Wood-Mizer's high standards of providing a comfortable working environment for employees that includes climate control and natural light.
"Wood-Mizer is dedicated to providing our customers with a wide range of equipment to satisfy their wood processing equipment needs," shared Wood-Mizer North America President Darryl Floyd. "This facility expansion in Batesville will allow Wood-Mizer to continue to meet the global demand of our growing range of products that are built right here in Indiana."
Wood-Mizer has had a presence in the southeastern Indiana community for 35 years. The company opened its current facility in Batesville in 2015.
RELATED STORIES:
Manufacturer Wants Zone Change To Expand In Batesville
Wood-Mizer To Locate New Facility In Batesville; 100+ Jobs Coming