The Indiana Department of Natural Resources is asking citizens to volunteer to help count broods of turkeys.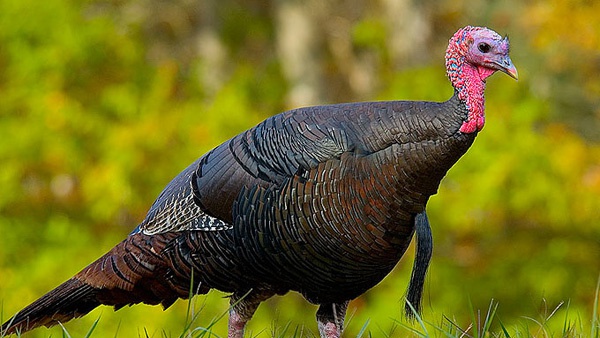 (Lawrenceburg, Ind.) - The Indiana Department of Natural Resources wants to talk turkey.
Actually, they want to count turkeys.
The IDNR Division of Fish & Wildlife is seeking volunteers to count wild turkeys and their offspring from July 1 through August 31.
The brood surveys will help the DNR determine how many turkeys live through the summer and inform management of the Indiana turkey population. The agency hopes to collect 3,000 brood observations statewide and at least 25 in each county over the next couple months.
"Turkey biologists across the country are increasing efforts to better assess summer brood production and habitat changes," said DNR turkey biologist Steve Backs. "This will help us determine what is causing declines and ways to possibly increase turkey numbers."
Biologists cannot count the necessary number of broods on their own, so they are enlisting volunteers. To register to help, go to on.IN.gov/turkeybrood.
Wild turkeys were reintroduced to Indiana beginning in the mid-1950s until the early 2000s. However, declines in brood production over the last decade have reduced their observed numbers in some parts of the state.
"After wild turkey restoration efforts, many states watched their turkey populations peak and then settle into lower levels during the last decade," Backs said. "Some states observed greater declines than others in their turkey populations. But universally, all states have observed declines in annual production or brood survival during the summer months."
Local hunters have noticed the decline. the spring turkey hunt harvest in Dearborn County declined 22 percent from 328 birds in 2017 to 257 in 2018, according to the IDNR's harvest data. Franklin County saw a 31 percent decline from 310 to 214 year-over-year.
Statewide, the turkey harvest has dropped from a record harvest of 13,742 in 2010 to 11,306 in 2018.
RELATED STORIES: