Wilbur ran on a strong platform, which consists of frequent naps, treats and playtime.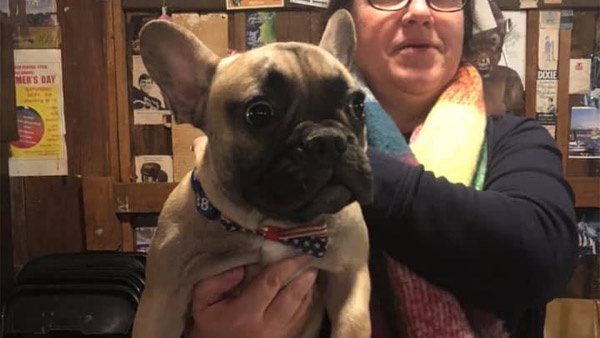 Wilbur Beast is the new Mayor of Rabbit Hash. Photo via Rabbit Hash Mayoral Candidates Facebook page.
(Rabbit Hash, Ky.) – In a long-standing tradition, a dog will serve as the Mayor of Rabbit Hash.
Wilbur Beast, a French bulldog, unseated incumbent Brynneth Pawltro on Tuesday to become the new mayor after receiving a record 13,143 votes.
Voter turnout was the highest ever for a Rabbit Hash election with 22,985 total votes. Votes are a dollar a piece, meaning the town raised $22,985.
Jack Rabbit, the Beagle received the second most votes with 2,936. Poppy, the golden retriever finished third with 2,417 votes. Both will serve as Rabbit Hash Ambassadors.
Lady Stone retained her position as an Ambassador.