New events have been added between races.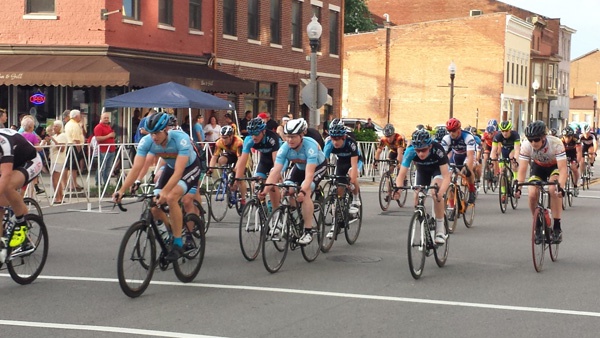 (Lawrenceburg, Ind.) - Some of the top cyclists in the region are getting set for an annual race in Lawrenceburg.
The Whiskey City Challenge returns to downtown Lawrenceburg on Saturday, July 17. The event will run from 1:00 p.m. to 10:00 p.m. with races starting at 1:15.
Fourteen high-speed races will vary by age group and skill level. Races begin on High Street and follow Elm, Center, and Vine streets back to High. See the full race schedule here.
This year, the Whiskey City Challenge will feature a Cornhole Tournament and Jump Jam. Both activities will take place along Walnut Street.
The Cornhole Tournament is free to participate in with teams being drawn at random. The prize for first-place is $200, while second-place will receive $100.
Skateboarders will participate in Jump Jam, outside of Blacklist, performing tricks for spectators.
STREET AND ALLEYWAY CLOSURES:
Center Street closed between Vine Street and Elm Street
Elm Street closed between Center Street and High Street
High Street closed between Elm Street and Vine Street
Vine Street closed between High Street and Center Street
Walnut Street closed at Tate Street to High Street
PARKING AVAILABLE:
Ivy Tech parking garage across from Lawrenceburg Event Center
Off-street parking lots
Access to local residential and business properties will be available via intersections of William and Elm streets and William and Vine streets.
For more information, visit www.WhiskeyCity.org or www.thinklawrenceburg.com.