The Dearborn County Highway Department is working on a plan to replace the old structure.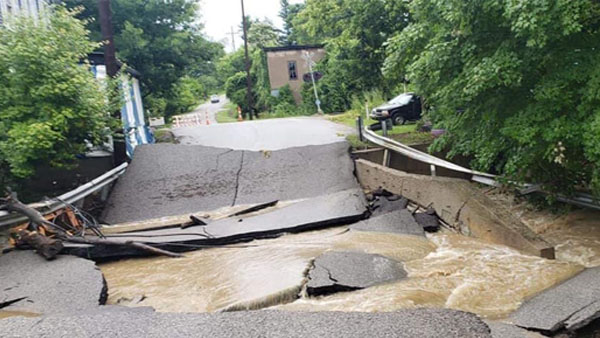 Photo by Barb Stindt.
(Sunman, Ind.) - Bridge number 135 at Weisburg Road will be closed for the foreseeable future in northern Dearborn County.
The bridge suffered significant damage during Friday's storms that produced high water and flooding in several areas through southeastern Indiana.
The Dearborn County Highway Department tells Eagle Country 99.3 there is no timetable for bridge replacement as of Tuesday. The department is working to get quotes to remove the old structure, in addition to creating a design for a replacement.
Eagle Country 99.3 will update the story when more information is provided.