We suggest seeing Hillforest Mansion and taking a bide ride along the Ohio River.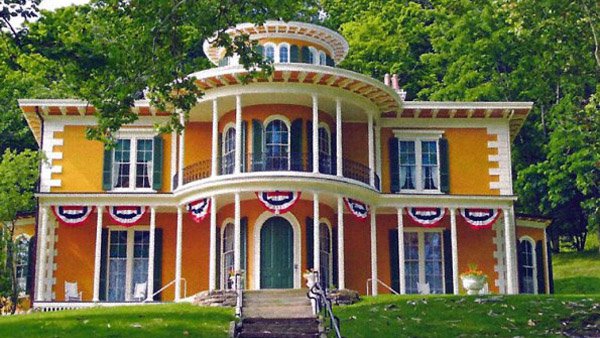 (Aurora, Ind.) – If you want to make 2020 the year you really explore Indiana, you might start with some of the state's beautiful small towns.
Visit Indiana has put together their #The20In20 List featuring 20 things you can do from 20 lists of Indiana's most unique destinations.
New experiences and destinations will be released throughout the year.
Already, Visit Indiana has released a lists of must-visit small towns with a population to 25,000 people or less.
The City of Aurora made the list.
With just under 4,000 citizens, the city is home to Main Street Aurora, a Top 10 Main Street and Great Crescent Brewery, a Top 10 Brewery, and Hillforest Mansion, which was designated a National Historic Landmark in 1992.
The city also features scenic views of the Ohio River and the River Cities Bike Share Program.
And depending on what time of the year you visit; you could even enjoy the Aurora Farmers Fair.
Also making the list of best small cities is Madison.
When you visit a destination from any of the lists, post your photos on Instagram with #The20IN20 for a chance to win one of many giveaways.
Learn more at www.visitindiana.com/2020.