Responders hiked two miles just to get to the patient.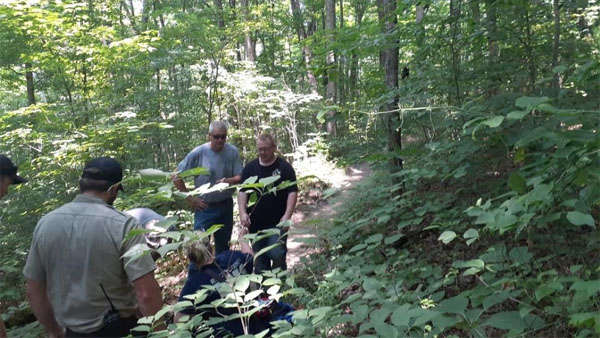 Photo by Versailles Fire Rescue.
(Versailles, Ind.) – A hiker was rescued after a fall at an area State Park.
Versailles Fire Rescue responded to the incident Monday afternoon at Versailles State Park after a hiker to a fall on one of the park's hiking trails.
Responders hiked two miles to gain access to the patient and carried the patient out in a stokes basket.
In total, the rescue took 92 minutes.
Versailles Fire Rescue was assisted at the scene by Ripley County EMS.