Crews are working on a permanent repair near Wilson Creek after a water line broke on Thursday morning.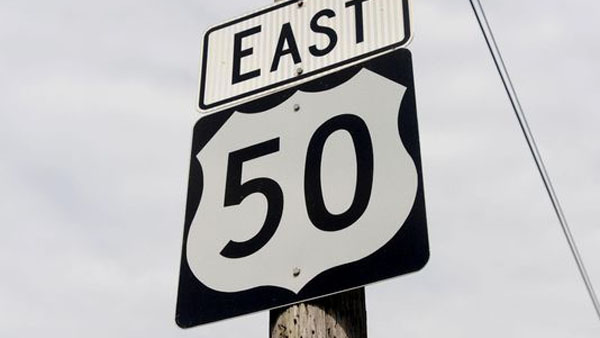 Update published Friday, October 16:
Aurora Utilities Superintendent Randy Turner tells Eagle Country 99.3 more work is needed on U.S. 50 at Wilson Creek after a water line broke Thursday morning.
"We are shutting the highway down again to make a permanent repair on the pavement," said Turner.
Turner explained that crews were only able to make a temporary repair on Thursday due to rain.
U.S. 50 eastbound is down to one lane of traffic at this time. The work should be completed by 1:00 PM.
Original story published Thursday, October 15:
(Aurora, Ind.) - Crews are working to fix a broken water line in Aurora.
Aurora Utilities reported the broken line under the eastbound lanes of U.S. 50 at the Wilson Creek intersection around 7:08 a.m.
Crews have shut down the broken line that has caused water to seep onto U.S. 50. The eastbound lanes will be reduced to one lane (the center turn lane) once crews set up to repair the line.
"This will be most of the day from previous experience," said Superintendent Randy Turner.
Motorists should slow their speed and use extra caution when approaching the area.