The accident involved an SUV and motorcycle.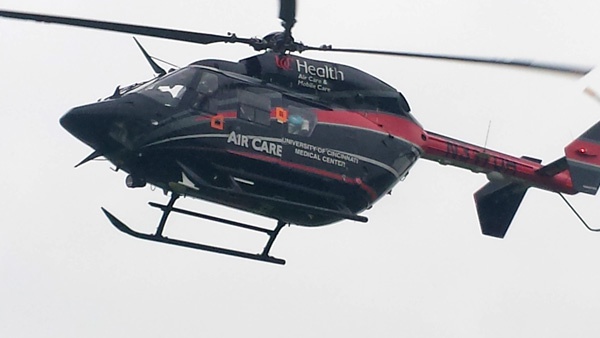 (Hebron, Ky.) – One person is in critical condition following an accident near CVG on Tuesday afternoon.
Boone County Sheriff's deputies were dispatched to Airport Access at the entrance ramp to eastbound I-275 around 3:13 p.m.
Deputies say Candace Bradshaw, 20, of Elsmere, failed to yield to the right of way when attempting to enter the I-275 eastbound ramp and struck a motorcycle being driven by David Byrd, 41, of Union.
Burd, who was not wearing a helmet at the time of the crash, was airlifted to UC Medical Center with life-threatening injuries.
Bradshaw was not injured in the crash.
The collision remains under investigation.