Former Indiana U.S. Senator Richard Lugar died unexpectedly on April 28.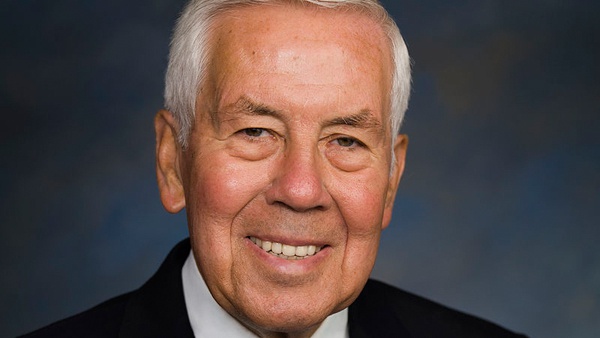 Former Indiana U.S. Senator Richard Lugar. Photo via Office of Senator Richard Lugar.
(Indianapolis, Ind.) - Two days of memorial services for former U.S. Senator Richard Lugar will begin with a tribute at the Indiana Statehouse.
Lugar was a longtime Republican senator and former Indianapolis mayor who's been hailed as an American statesman. He died April 28th at age 87.
The senator's casket will be brought into the Statehouse Rotunda for a ceremony Tuesday that will include remarks by Indiana Governor Eric Holcomb and Indianapolis Mayor Joe Hogsett.
Lugar will lie in state in the Statehouse rotunda for public viewing from 12:20 p.m. until sunset at 8:51 p.m. Tuesday. Viewing will continue at 8:00 a.m. until 11:00 a.m. Wednesday, until the senator is transported to St. Luke's United Methodist Church in Indianapolis for final services.
The service will be streamed live on The Lugar Center's YouTube channel at https://www.youtube.com/user/senatorlugar.
RELATED STORIES: