The alleged theft took place Thursday in the early morning hours.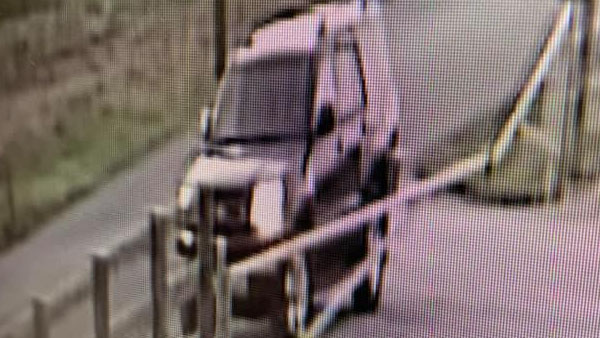 Possible suspect vehicle. Thompson Outdoor Power Facebook photo.
(Dillsboro, Ind.) – A local business is seeking information about a recent theft.
According to Thompson Outdoor Power, two commercial Ferris mowers were stolen from the business on S County Road 750 E in Dillsboro.
The theft allegedly took place on Thursday, June 17 between 4:30 and 5:00 a.m.
The suspect vehicle is a black SUV with a single axel trailer.
Thompson Outdoor Power is offering a $1,000 reward for any tip that leads to an arrest and conviction.