A South Bend man is facing multiple felonies after he was stopped for speeding on State Road 1.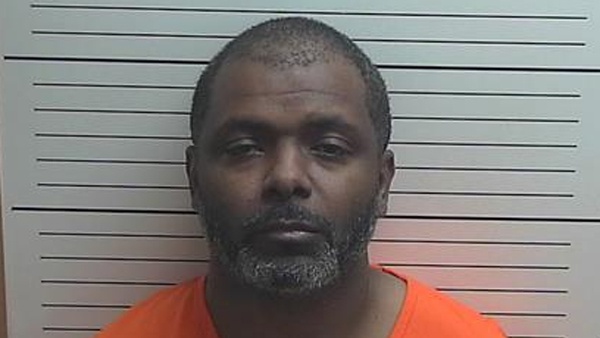 Kareem E. Potts. Photo by the Dearborn County Sheriff's Office.
(Greendale, Ind.) - A South Bend man has been arrested in Dearborn County on numerous drug charges.
Greendale Police initiated a traffic stop on December 18 after observing a black Lincoln travelling 53 MPH in a 45 MPH zone on State Road 1.
While speaker to the lone occupant of the vehicle, Kareem E. Potts, 38, police say there was a smell of marijuana coming from inside the vehicle.
When asked if there was marijuana inside the vehicle, Potts stated "no but his friends had recently smoked inside the vehicle." He was asked one more time and allegedly responded, "maybe just a little bit."
Officers searched Potts' vehicle and allegedly found a burnt, hand-rolled marijuana cigarette and a bag of raw marijuana. According to a probable cause affidavit, officers also found a baggie containing cocaine, an opened champagne bottle and a loaded .22 caliber Phoenix Arms handgun, that was confirmed stolen out of Indianapolis.
A criminal history check showed that Potts had several felony convictions within 15 years.
Potts is charged with Possession of a Firearm By a Serious Violent Felon (Level 4 Felony), Carrying a Handgun Without a License (Level 5 Felony), Possession of Cocaine with Enhancing Circumstances (Level 5 Felony), Possession of Cocaine (Level 6 Felony), Theft of a Firearm (Level 6 Felony), Possession of Marijuana with Prior (Class A Misdemeanor), Possession of Marijuana (Class B Misdemeanor).
He is currently held in the Dearborn County Law Enforcement Center on $150,000 surety and $2,500 cash bond.
Potts is scheduled for a pre-trial hearing on February 25 at 1:30 p.m.