Interact for Health conducted a survey between October and November to learn more about COVID's effect in the region.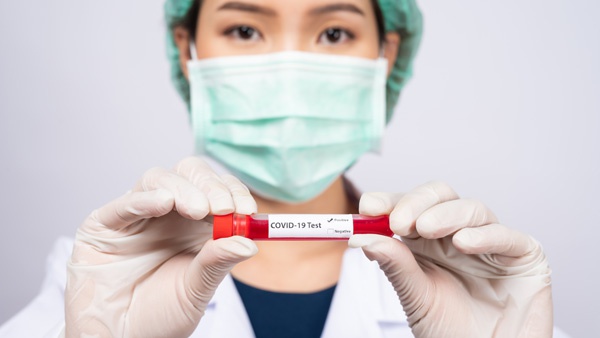 Shutterstock photo.
(Cincinnati, Oh.) – A recent survey shows most of Greater Cincinnati adults follow COVID-19 safety measures.
Interact for Health's Greater Cincinnati COVID-19 Health Issues Survey was conducted between October 7 and November 17 to learn more about the effect of the COVID-19 pandemic in the tri-state area.
Survey takers were asked about their adherence to behaviors to reduce the spread of COVID-19, intent to get the vaccine, and how the pandemic has affected their mental and physical health, and more.
First and foremost, the survey found that about 9 in 10 Greater Cincinnati adults (87 percent) believe the pandemic is a significant crisis or serious problem.
The survey also found that most adults in the region were willing to follow the five main recommendations to slow the spread of the virus:
More than 9 in 10 (96%) frequently wash their hands.
Nine in 10 (90%) wear masks indoors.
About 9 in 10 (89%) use hand sanitizer.
About 9 in 10 (89%) maintain social distancing.
About 7 in 10 (73%) wear masks outdoors.
More than half of adults in the region (58%) follow all five recommendations.
"The pandemic has impacted so many aspects of our lives, leading to job loss, school closure, social isolation and fear, often with a far greater impact on communities of color and people with lower incomes," Owens said. "Recovery from COVID-19 should benefit all of us, but to get there, we all need to be vigilant in wearing masks, washing hands, and when possible, avoiding contact with people outside your household. And, we should get vaccinated when it's available to us. In doing so, we will protect our families, friends and neighbors from this dangerous and deadly virus."
For additional information, please visit http://www.interactforhealth.org/about-covid-19-survey.