Plans are being made to connect existing trail between Laurel Feeder Dam and Brookville.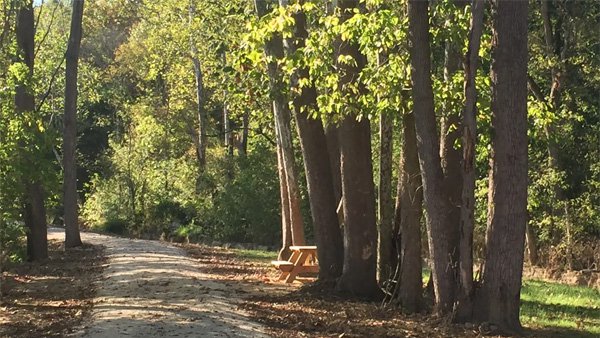 (Franklin County, Ind.) – A very generous and unexpected donation will help make the Whitewater Canal Trail whole.
Whitewater Canal Trail President Shirley Lamb tells Eagle Country 99.3 that an anonymous donor has gifted nearly $700,000, which will enable the building of new trails that will connect existing trail sections into a continuous 11-mile trail.
"This gift, together with our other funds, will enable us to build new trail that will connect our existing trail sections into a continuous eleven-mile trail," said Lamb. "The timing and the amount of this gift were a total surprise and we can't wait to put it to work building trail."
The trail will run from the Yellow Bank Trailhead, through Metamora, all the way to the Laurel Feeder Dam – offering access to historic canal structures and natural scenery unique to Indiana.
If everything goes well, the new trail should be completed this year, according to Lamb.
Even with the large anonymous donation, WCT says any donation, large or small, is still important for the future of the trail. The WCT also has ongoing collaborations with the tourism board, economic development commission, local foundations, and private donors, and the state's historical and natural resources agencies.
Community members can even volunteer their time on the Canal Trail work days.
The Whitewater Canal Trial is listed on the National Register of Historic Places. The 15-mile section between the Laurel Feeder Dam and Brookville was placed on the list in December of 1968.
For more information, visit www.whitewatercanaltrail.com.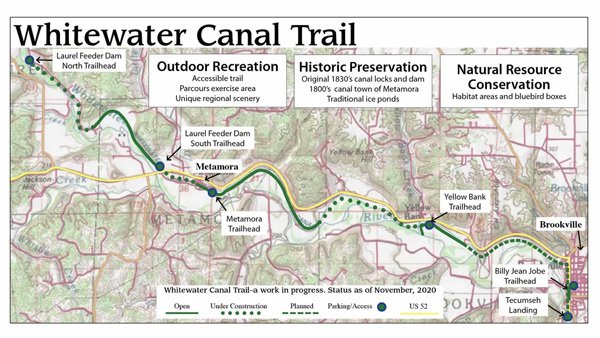 Photo provided.