Bridge work is the culprit.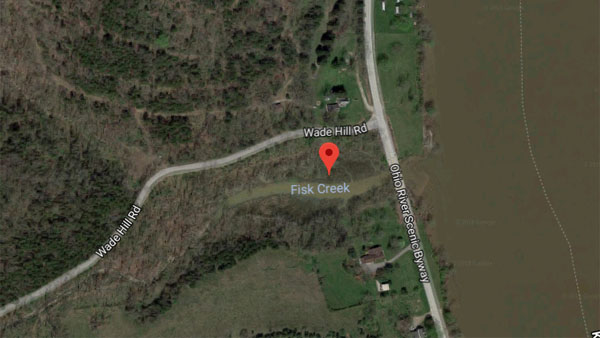 Lane restrictions begin on SR 156 in Switzerland County on Thursday. Photo via Google.
(Switzerland County, Ind.) – A bridge rehabilitation project gets underway this week in Switzerland County.
The Indiana Department of Transportation (INDOT) says single-lane traffic restrictions on State Road 156 will begin on Thursday, July 12 at the 3-span bridge over Fisk Creek near Wade Hill Road, just south of Patriot.
Force Construction has been contracted to rehabilitate the 143-foot-long bridge. The contractor will pour new concrete end sections of the bridge and apply a bridge deck overlay. Bridge repairs and new approach slabs are also included in the project.
According to INDOT, State Road 156's traffic count is approximately 1,400 vehicles per day. Temporary signals will direct single-lane traffic during the rehabilitation project
A project completion date has not been announced.