The event will take place Feb. 9.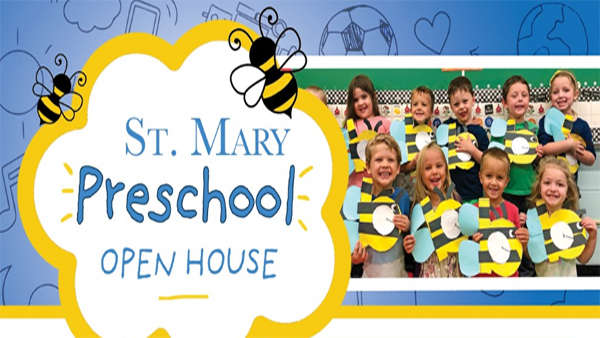 (Aurora, Ind.) – St. Mary Preschool is hosting an open house.
The event will take place on Thursday, February 9 from 5:00 to 7:00 p.m. at St. Mary Preschool, 211 Fourth Street in Aurora.
Parents will learn about the Pre-K Program, which features half-day and full-day options.
Four-year-old students go Monday, Wednesday, Friday or all five days, while three-year-old students go Tuesdays and Thursdays.
St. Mary Preschool features licensed teachers, development and full-time aide, engaging educational activities, music and art room, full size gym, after school care, and brand new equipment and learning materials.
For more information, call the school at 812-926-1558.