The three-story, 66,000 square-foot facility will be built on Flossie Drive in Greendale.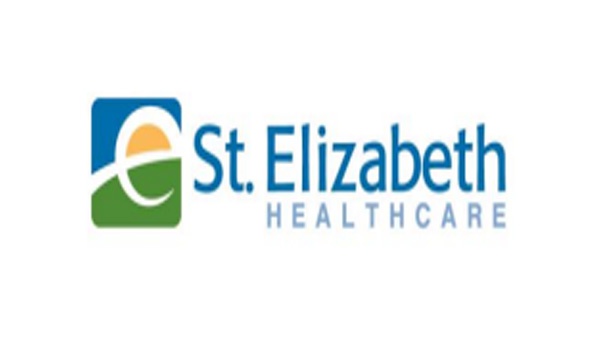 (Greendale, Ind.) - The St. Elizabeth Healthcare Board of Trustees and Senior Leadership team welcome associates, volunteers, supporters and community members to the celebratory groundbreaking for the new St. Elizabeth Dearborn Cancer Center on Friday, May 13, from 11:30 a.m. to 12:30 p.m.
Located at 1640 Flossie Drive in Greendale, IN., the new three-story, 66,000 square-foot facility will provide leading-edge cancer care to Dearborn and surrounding counties.
"St. Elizabeth Healthcare is committed to leading the communities we serve to become the healthiest in America," says Garren Colvin, President and Chief Executive Officer of St. Elizabeth Healthcare. "Cancer is the second leading cause of death in the United States and in the state of Indiana, with Indiana ranking 7th in the nation for cancer death rate. To address this staggering statistic, St. Elizabeth Healthcare is committed to expanding our nationally recognized cancer care program to Southeastern Indiana. This is a momentous day in the fight against cancer," says Colvin.
This Cancer Center will enable better access for patients outside of Northern Kentucky to receive cancer screenings, prevention and treatment.
"Our region is overrun by cancer and there is an unmet need," says Douglas Flora, MD, Executive Medical Director of the St. Elizabeth Cancer Center. "We're looking forward to making each cancer journey a little easier for patients and their families. From diagnosis to treatment through survivorship and support services, comprehensive cancer care is soon available right here in our community."
The new Cancer Center will offer many state-of-the-art technologies, including on-site radiation oncology to treat a broad range of cancers, including breast, lung, prostate and colon cancers. Highly precise radiation oncology services will be integrated with current treatment plans, such as infusion services.
"Comprehensive breast cancer services will bring screening, diagnosis and treatment under one roof, so patients don't have to travel far," says Flora. "We'll also offer state of the art screening such as Tomosynthesis/3D mammography to focus on precise diagnosis and treatments."
"We're proud to lead the way in personalized cancer care by bringing the latest technology and research together in the hands of experienced clinicians," says Flora. For example, the St. Elizabeth Center for Precision Medicine and Genomic Health is challenging old paradigms and building the future of healthcare, today. "Through advances in universal germline testing, applied pharmacogenomics and the region's first cancer prevention clinic, cancer may be detected sooner when it is most treatable," Flora added.
Additional Cancer Center features will include:
• Precision medicine and genomic health, utilizing cutting edge science and technology to assure delivery of the right medicine, at the right dose, at the right time.
• Increased education, screening and prevention services to help identify cancers sooner and save more lives.
• The most advanced technology to catch cancer sooner so it can be diagnosed at an earlier stage and increase survival rates. Clinical research with access to more clinical trials, sponsored by the National Cancer Institute and members of the NCI National Clinical Trials Network (NCTN).
• Multidisciplinary oncology expertise, including medical oncologists, radiation oncologists, oncology surgeons, specialized nurse navigators, research nurses, licensed genetic counselors, precision medicine, prevention clinics, integrative oncology, clinical research, and survivorship support – all housed in one centralized location for increased access and patient convenience.
In addition to 12 private exam rooms, 24 infusion bays and an on-site laboratory, the new facility will include a LINAC treatment vault, CT scan and PET CT scan for the most up-to-date imaging. On-site supportive services include financial counselors, specialized nurse navigators, nutritionists, a clinical research office, social services and much more.
"We are thrilled to break ground on our new state-of-the-art cancer center in Southeastern Indiana," says Chris Carle, Chief Operating Officer of St. Elizabeth Dearborn. "We thank the Southeastern Indiana community for their commitment and dedication to bringing this Cancer Center vision to fruition. We are so grateful for their continued support as we work together to improve cancer outcomes in our community."
In addition to the groundbreaking, St. Elizabeth Healthcare made a $5,000 donation to Volunteers in Medicine – Dearborn, Ohio, Switzerland Counties (VIMDOS). VIMDOS provides access to quality medical care at no cost to underserved Dearborn, Ohio, and Switzerland county residents, in a private, community-based clinic, staffed by volunteer professionals and marked by a unique atmosphere of caring, compassion, respect, dignity and diversity.
For more information or to arrange media interviews, please contact Guy Karrick at (859) 486-3944. Groundbreaking event parking will be available at the St. Elizabeth Physicians Primary Care – Greendale location. Overflow parking will be available at the Wings and Rings restaurant.
To learn more about cancer services available at St. Elizabeth, visit stelizabeth.com/mycancer.