Congratulations to the couple from Milan.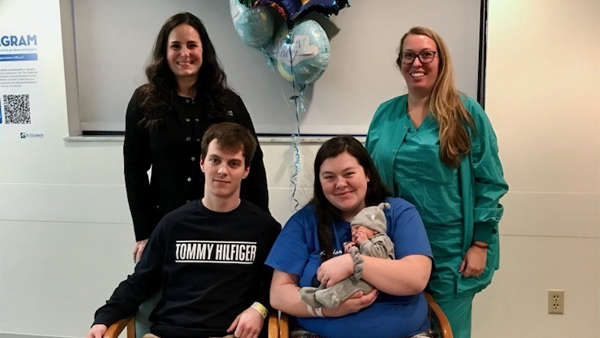 Photo provided.
(Lawrenceburg, Ind.) – St. Elizabeth Dearborn has announced their first newborn of 2023.
Kash was born at 8:38 a.m. on January 2.
He is the son of Alexa Harris and Kyle Campbell, of Milan.
Kash weighs seven pounds and two ounces.
He was delivered by Amanda Parker (Certified Nurse Midwife) and Andrea Burress (Labor and Delivery Nurse).