The Casino Association of Indiana wants to work with state lawmakers on making sports wagering legal.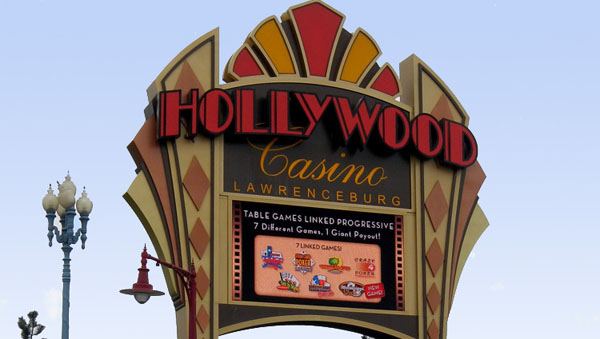 (Lawrenceburg, Ind.) - There is speculation that Monday's ruling by the U.S. Supreme Court allowing sports betting in every state will benefit the company that owns Hollywood Casino Lawrenceburg.
The court's ruling found the Professional and Amateur Sports Protection Act of 1992 to be unconstitutional, creating a path to legalized single-game sports wagering that had previously been allowed only in Nevada.
For Penn National Gaming, legalized sports wagering could create millions of dollars in new revenue. The Wyomissing, Pennsylvania-based casino company owns and operates 29 facilities in 16 states where sports betting has not been legal.
Investors are taking note. In trading this week, the price of Penn stock jumped from $32.25 per share just before the Supreme Court decision on Monday up to $33.98 at the end of trading Tuesday. The stock price had been just over $26 on April 25.
The sports betting ruling from the highest court in the land does not immediately open up sports betting nationwide. State legislatures and voters in most states, including Indiana, must still decide to legalize it.
Matt Bell, the president of the Casino Association of Indiana, says Indiana's casinos look forward to working with state lawmakers on possible legalization in the Hoosier state.
"The Casino Association of Indiana applauds the Supreme Court's historic decision to overturn the Professional and Amateur Sports Professional Act of 1992 (PASPA). The decision creates an opportunity for Indiana to create a regulated and transparent market that allows Hoosiers to legally participate in sports wagering," said Bell.
Sports betting bill were filed in the Indiana House and Senate in this year's legislative session, but they did not pass.
The issue is likely to be taken up during a summer study committee, which will form recommendations for lawmakers to consider in 2019.
"We are very hopeful that policy makers will renew that debate when the legislature convenes in January. The Casino Association of Indiana looks forward to working with policy makers and regulators to ensure that when passed, Indiana's laws and regulations can be held up as a model," Bell said.