The change will be seen between the Ohio state line and Belleview Drive.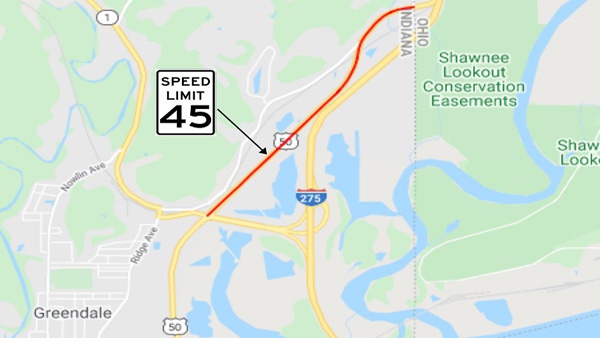 (Greendale, Ind.) - INDOT Southeast tweeted today to remind motorists that crews will be working to change speed limit signs on U.S. 50 this week.
A new and lower 45 MPH speed limit will be implemented.
This change is caused by the new traffic signal at Greencomm Drive in Greendale. The altered speed limit will coincide with speeds in Ohio.