Gov. Holcomb and the IEDC this week awarded $500 million to 17 regions representing all 92 Indiana counties.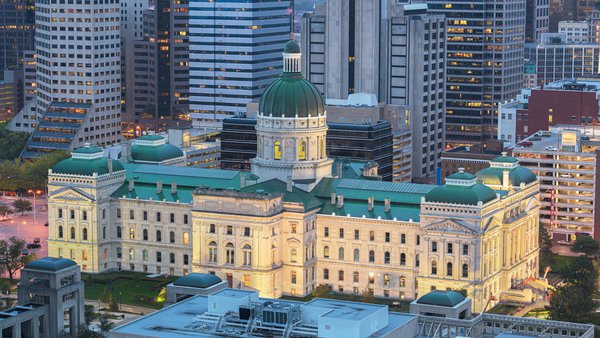 Shutterstock photo.
INDIANAPOLIS - "Indiana continues to invest in infrastructure for all communities both small and large by making our state the ideal place to work, put down roots and raise a family. These grants are a huge step that help build on the momentum and investments we've already made as we look to drive economic development for years to come," said State Rep. Randy Frye (R-Greensburg). "We're uniquely positioned to take advantage of our communities' location to create new opportunities. These dollars will help capitalize on our proximity to the Ohio River, Cincinnati and northern Kentucky metropolitan areas," said State Rep. Randy Lyness (R-West Harrison).
"These grants are a great opportunity for Southeast Indiana to attract jobs and grow while also increasing access to broadband and health care. It's great to see local communities jump at the chance to come together and take advantage of this unique opportunity, and I'm excited about our future," said State Rep. Cindy Ziemke (R-Batesville).
"READI grants represent a continued investment into Indiana's infrastructure, economy and workforce on the local level. Communities banded together to address some of the biggest issues facing our part of the state, and I congratulate everyone who worked hard on the development plan and look forward to it being put into action," said State Rep. Tom Saunders (R-Lewisville). Area READI grant award recipients include:
· Accelerate Rural Indiana – awarded $20 million (Decatur, Rush, Shelby)
· Southeast Indiana READI – awarded $15 million (Dearborn, Union, Franklin, Ripley, Ohio, Switzerland)
RELATED STORIES
SEI READI Awarded $15 Million To Support Regional Development Plans