All of the approximately 100 members of the South Dearborn Education Association want to disaffiliate from the Indiana State Teachers Association.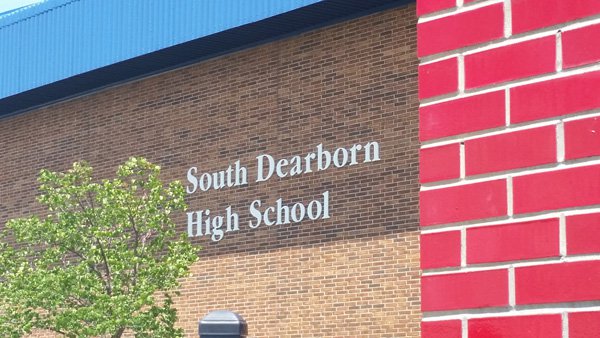 File photo
(Aurora, Ind.) - There is a legal battle between the union representing South Dearborn Community School Corporation teachers and the state's largest teachers union.
Last May, the South Dearborn Education Association's members voted to rescind their affiliation with the Indiana State Teachers Association effective July 31, 2019. The vote by the SDEA's board and members came as the ISTA sought to make the local union submit to a trusteeship in which the ISTA Trustee would assume total control over the its affairs.
The ISTA filed a lawsuit in Dearborn Circuit Court against the SDEA and its board members on July 30. The state union alleged in its complaint that the SDEA did not comply with the disaffiliation procedure. The ISTA asked a judge to force the SDEA to enforce the immediate trusteeship imposed by the ISTA's Board of Directors.
In a court filing in response to the complaint, the SDEA's attorney stated that the procedures the ISTA is relying on to justify its proposed trusteeship were not even part of ISTA's bylaws at the time the SDEA executive board voted on disaffiliation and decided to submit the issue to the membership, and the membership voted less than three weeks after the bylaws were amended.
"SDEA leadership was not even aware that ISTA had changed its bylaws," wrote SDEA attorney Jeffrey Macey.
Macey also noted that the SDEA never agreed to the changes in the ISTA bylaws or agree to be bound by them. He also argued that the new ISTA bylaws are inconsistent with Indiana laws governing collective bargaining giving teachers the right to join school employee organizations of their own choosing.
"No teacher in the South Dearborn Community Schools wants to be a member of or to have SDEA affiliated with ISTA. Yet this is exactly what the ISTA is requesting the court to require," Macer said.
The ISTA has asked Judge James D. Humphrey to grant an emergency injunction immediately preventing the SDEA from leaving until the case is hashed out in court. However, Humphrey denied the ISTA's request for emergency injunctive relief in an order issued August 5.
"That an insufficient bases has been presented by the Plaintiff for the Court to find that irreparable harm will occur if the emergency injunctive relief requested is not granted," Humphrey determined.
The matter still at hand for the court and parties is whether the injunction will ultimately be granted or not.