Some exciting things are in the works at SDHS.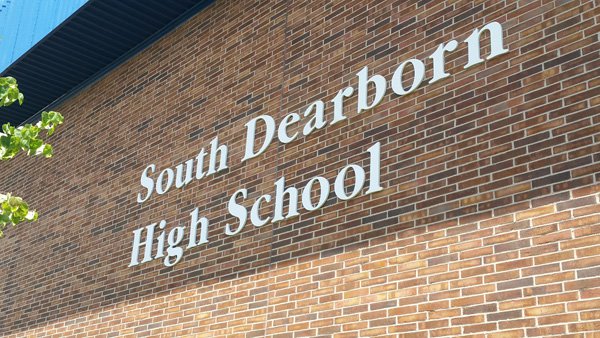 (Aurora, Ind.) - On Tuesday, the South Dearborn Community School Board was given an update on potential indoor/outdoor upgrades at South Dearborn High School.
Among the potential upgrades are new locker rooms, concession stands, coaches offices and bleachers at the high school football field, a new parking lot at the baseball and softball fields, and gymnasium improvements.
Further improvements could include work to the auditorium sound room, and two drop down projector screens on the auditorium stage, industrial arts enhancements, LED lighting in corridors and academic wings, flexible seating in classrooms, replacement of boilers and chillers, and the creation of the South Dearborn High School Cafe.
The school corporation has met with three architectural firms, and hopes to bring a vote to the board in September.
The next step is for the school corporation to meet with bond council to discuss a timeline with the idea of selling bonds in April or May of 2022.
Last month, construction projects were estimated to total $12.8 million. That number has since been bumped up to around $15 million. However, that cost is still tax-neutral.
The potential $15 million project would allow the school corporation to "get accomplished what they need to" at the high school, while completing some mechanical projects at other facilities.
More details are expected in the coming weeks.
In other news, the South Dearborn Community School Corporation is partnering with Ivy Tech Community College to place a College Connection Coach in South Dearborn High School a couple days a week.
The coach will talk to students about career pathways, transcripts, etc. as a way to strengthen student pathways post high school. The College Connection Coach will be available to all high school students, regardless of class.
RELATED STORIES
South Dearborn School Board Discusses Potential High School Improvements