See which roads may impact your morning and afternoon commutes.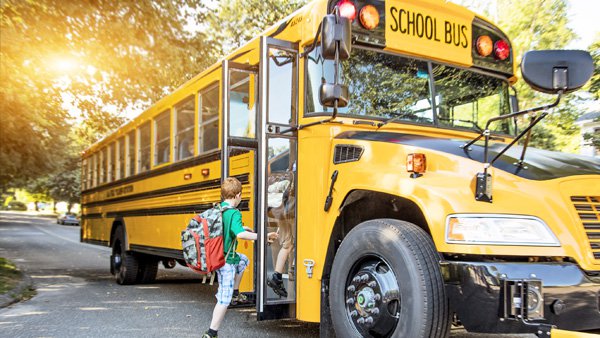 (Harrison, Oh.) – With school starting next week, motorists should expect some Harrison roads to be congested with bus and parent drop off traffic.
The Southwest Local School District has released traffic information to the community ahead of students returning to school for in-person instruction on Tuesday, September 8.
West, Dry Fork, Broadway, Elm and Campbell roads are among the areas that are expected to be the most congested during the school year.
Congested areas near William Henry Harrison High School and the junior school will include the front of the school, the four-way stop at Dry Fork and West Road between 7:00-8:00 a.m. West Road will be congested from the airport through Dry Fork at that time. The expectation is that Dry Fork will also be congested from Hubert through Teters.
For Whitewater Valley Elementary School, traffic congestion is expected on Campbell Road between 8:15-9:15 a.m. and 3:10-4:15 p.m.
Harrison Elementary School traffic will impact motorists on Broadway and Elm. Elm Street will be closed during bus drop off between 8:45-9:10 a.m. and bus pickup between 3:45-4:10 p.m.
For more information, visit https://www.harrisonohio.gov/CivicAlerts.aspx?AID=195.
In other district news, the SLSD administrative team has provided their yearly "State of the Schools" presentation. The video may be viewed here.