The traffic impacts will take place this morning and last into the afternoon.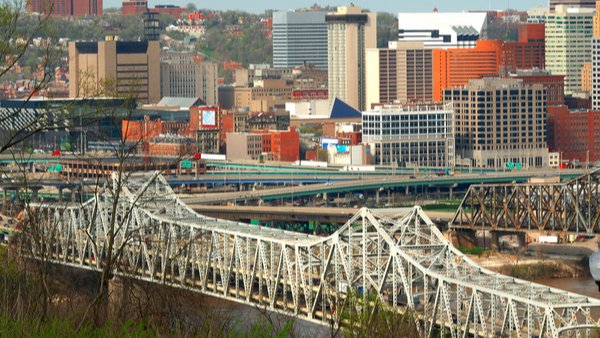 Shutterstock photo.
(Covington, Ky.) – Significant traffic delays are expected in northern Kentucky today due to a visit from President Joe Biden.
Biden, along with Senate Minority Leader Mitch McConnell, are expected to fly into CVG this morning ahead of a news conference near the Brent Spence Bridge.
Significant traffic delays are expected on Interstate 275 and Interstate 71/75 as well as streets around the Brent Spence Bridge in Covington.
According to the Kentucky Transportation Cabinet, there is a possibility of rolling roadblocks and temporary closures of bridges, overpasses and highways during the time frame of 11:00 a.m. and 3:00 p.m.
Motorists are encouraged to avoid the above areas and take I-471 to reduce delays.
RELATED STORIES
Federal Funding Secured for Brent Spence Bridge Corridor Project