With an increasing need of PPE comes an increasing need of Sewing Soldiers.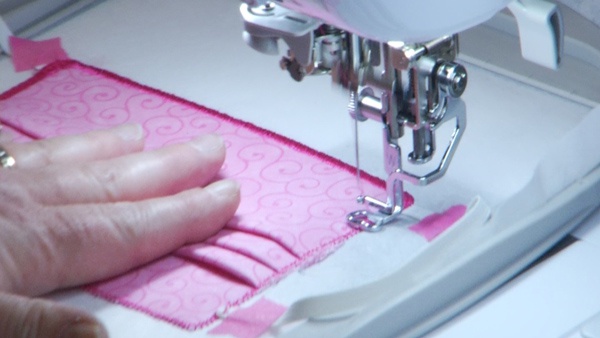 (Dearborn Co., Ind.) - With a shortage of Personal Protective Equipment (PPE), seamstresses are being called on to help during this time of need.
PPE is critical for healthcare workers. While they may not be surgical grade masks, they help slow the spread of COVID-19.
At the moment, it has been reported that there are over 800 masks needed in Dearborn County.
With an increasing need and not enough people to sew and fulfill these needs, community members have come together to assemble a team of Sewing Soldiers.
Aurora woman, Claudia Miller, decided to take it upon herself to help those working in the field she was once a part of.
What started as a helpful gesture to pass the time, has now turned into a full blown operation.
"We saw a need and stepped up to help," says Miller. "When I shared a post saying I was going to make masks during our "shelter in place," I had no idea the need would be this great so fast. Fast forward less than a week, and here I am spearheading a mask sewing group."
With the amount of orders placed in such a short amount of time, Miller needed a team to back her. Jennifer Jung and Ken Maddin stepped up to help with different aspects of the process.
Extending responsibilities to Jung and Maddin have allowed a more controlled and organized operation, as they help tremendously.
While Miller can make approximately 75 masks a day, the additional work of taking orders, making/bagging deliveries, and picking up donations has now been shared among Jung and Maddin.
Although the team is trying to fill the need in Dearborn County, there have been requests and donations sent to many healthcare workers in the tristate area.
There have been requests from as far as Greensburg and donations already sent to St. Elizabeth in Edgewood, KY.
If you are interested in becoming a Sewing Soldier and helping meet the needs of those in the community, there are a few things to remember before picking up your thread and needle.
Materials used need to be as sterile as possible. Only new and unused materials, 100% cotton, must be used to make these masks, and they must be washed before donated to healthcare workers.
When choosing patterns and colors for these masks, remember that it is vital for these workers to know which side is facing inwards and outwards. It is requested that the inside of the mask be lined with a solid color and the outside have a pattern. This will ensure that the workers are not putting germs into their bodies.
While many healthcare workers are not familiar with wearing these masks for extended amounts of time, Miller said that it is now requested that 11 inch ties be attached to eliminate as much discomfort as possible.
If you do not know how to sew, you are still able to help whether it be a donation of new, unused materials, or a monetary donation.
Monetary donations can be dropped off at the Civista Bank in Aurora, 500 Green Blvd.
To abide the current social distancing orders set in place, limited exposure to the public is being implemented by only allowing porch pick up's and drop off's.
To find out how to get involved, donate, or place an order for masks, email sewingsoldiers@gmail.com.