Don't miss out on the opportunity to find a new designer bag and support a local organization!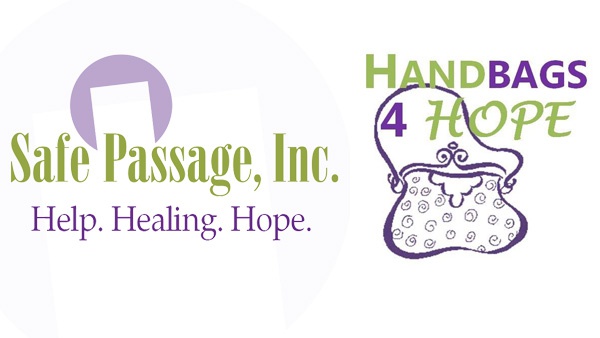 (Batesville, Ind.) - Handbags 4 Hope, Safe Passage, Inc.'s new and gently used purse auction, is now LIVE.
"It's a new format, but the same great cause: Safe Passage," said Mary Mattingly, Community Outreach Director for Safe Passage, Inc.
While the in-person auction will not be held this year, you can still participate and get a new bag virtually. All proceeds will directly benefit Safe Passage, the domestic and sexual violence support services provider for six southeast Indiana counties.
Now until Saturday, August 15, at noon, participants will be able to bid on over 70 new and gently used handbags, totes, and bags.
The auction offers many designer bags including, Coach, Vera Bradley, Calvin Klein, Michael Kors, Kate Spade, and Rebecca Minkoff. Many of these bags are filled with gift certificates purchased from local businesses.
To view the purses, visit the Batesville library before August 15 or Safe Passage, Inc. Facebook page. All purses will be be available to view online when you register at www.safepassageinc.org or https://safep2020.ggo.bid.
"The library has been great to work with," said Mattingly. "This is a big plus for many who like to touch or see what they might be bidding on…I think these are our best purses ever!"
Winning bidders will be notified via text or email, and items may be picked up at the library on August 15 from noon to 3 p.m. Other arrangements can be made by contacting Mary Mattingly at mmattingly@safepassageinc.org or (812) 212-1274. Shipping will be available for most items.
"While many will miss the annual in-person salad luncheon and silent auction we've encouraged people to invite a small group of friends, of course following social distancing guidelines, to gather for the Aug. 8 kick-off party. Or view the purses together at the library at your convenience during the week, then enjoy coffee or a meal afterward and sign up to bid," Mattingly said.
While the kick-off party has passed, it can still be found on Safe Passage Facebook.
RELATED STORIES:
Safe Passage To Hold Virtual "Handbags 4 Hope" Auction This Year