Applications for RSRF grants may be obtained at www.rsrfonline.org.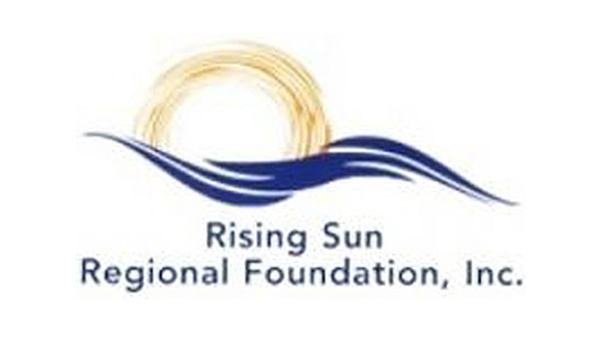 (Rising Sun, Ind.) - The Rising Sun Regional Foundation (RSRF) awarded a total of $232,605 in 12 new grants in the third quarter of 2022. These grants included:
$5,460 to Milan '54, Inc. for installation of painted metal coverings for windows and doors;

$5,000 to Batesville Area Arts Council for lightweight mobile stage/riser and wireless microphones/sound equipment;

$30,000 to City of Rising Sun for Phase 2 of upgrades to the city's decorative lighting system;

$40,000 to Ohio County 911 for replacement of its current 911 radio dispatch consoles;

$4,918 to Children's Advocacy Center of Southeastern Indiana for the expansion of its educational programs;

$5,000 to Ohio County Rescue Service for the upgrades to its dormitory facilities;

$34,590 to Rising Sun-Ohio County Community School Corporation for improvements to the playground at Ohio County Elementary School and installation of fencing, batting cages, and scoreboards at its youth sports fields;

$15,432 to Versailles Volunteer Fire Department for the purchase of five sets of NFPA compliant personal protective equipment;

$24,705 to Ripley County EMS for the purchase of five Vscan Air diagnostic ultrasound imaging systems;

$30,000 to Batesville Area Resource Center for the renovation of an ancillary building to house So Loved Closet;

$25,000 to National Muzzle Loading Rifle Association for replacement of the roof on a historic barn;

$12,500 to Ripley County Economic Development Corporation for the preparation of a housing study.
Grant applications for the next grants cycle are due Monday, October 17, 2022, by 4:00 pm. Applications may be obtained from the RSRF website at www.rsrfonline.org and must be emailed to director@rsrfonline.org. Please note that hard copies are no longer accepted.
The Rising Sun Regional Foundation was created in 1994 by the City of Rising Sun and is now funded by the Rising Star Casino & Resort, owned by Full House Resorts, Inc., which makes monthly contributions to the foundation based on a percentage of its Adjusted Gross Revenue. To date, the foundation has received more than $45 million in riverboat funds, of which at least 75% has been granted back to the community.