Over $272,000 in grants were awarded.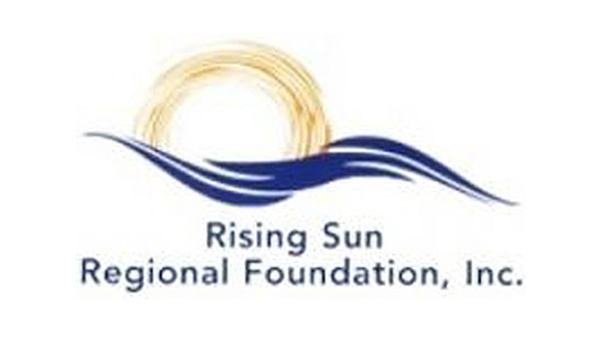 (Rising Sun, Ind.) - The Rising Sun Regional Foundation (RSRF) awarded a total of $272,177 in 16 new grants in the third quarter of 2021. These grants included:
$18,530 to Rising Sun Ohio County Community School Corporation toward the replacement of a sound system at the elementary/middle school;
$30,000 to Batesville Community School Corporation toward the purchase of brass marching band instruments;
$30,000 to Friendship Volunteer Fire Department toward the replacement of gear;
$4,332 to Aurora Emergency Rescue for renovations to its facility;
$28,842 to the Delaware Volunteer Fire Department toward the replacement of radios;
$20,000 to Holton Community Water Company to conduct a utility study;
$11,629 to LifeTime Resources toward matching funds for a Catch-A-Ride vehicle;
$5,000 to the Town of Milan for a sewer inspection camera and water leak detector;
$20,000 to Milan '54 toward a fire suppression system for the museum;
$10,000 to Ohio County Public Library toward the replacement of HVAC systems;
$14,000 to the Ripley County Sheriff's Office for a patrol vehicle upgrade;
$2,904 to the Ripley County Coroner's Office for the purchase of two radios;
$20,000 to Ripley County EMS toward renovations to its facility in Versailles;
$36,838 to Rising Sun Municipal Utilities for its sewer relining project;
$10,000 to Southeast Indiana Mountain Bike Association toward matching funds for its Next Level Trails state grant; and
$10,102 to Sunman Area Life Squad for the replacement of two 800Mhz radios.
Grant applications for the next grants cycle are due Friday, October 15, 2021 by 4:00pm. Applications can be downloaded from the RSRF website at www.rsrfonline.org, and must be emailed to risingsunregionalfoundation@gmail.com. Please note that hard copies are no longer accepted.