The former detective sergeant alleges he developed post-traumatic stress disorder when he was the only investigator to handle death investigations.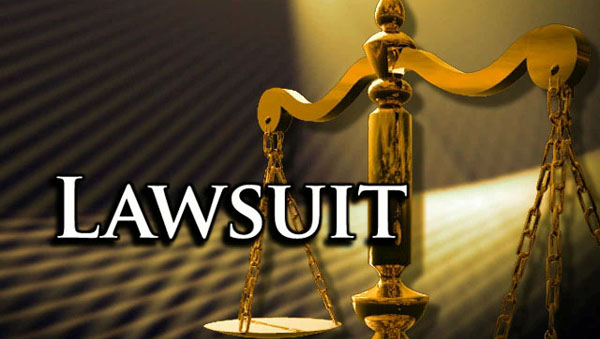 (Ripley County, Ind.) - A Ripley County Sheriff's deputy is suing the sheriff's office over a demotion after he was diagnosed with post-traumatic stress disorder.
While victims and relatives are typically those most directly affected by crime and tragedy, this case illustrates the mental and emotional effects investigating deaths can have on law enforcement officers.
Abraham Hildebrand filed the lawsuit in U.S. District Court for South District of Indiana in New Albany on Wednesday, May 8. The 12-year veteran of the sheriff's office alleges violations of the Americans with Disabilities Act.
In his lawsuit, Hildebrand seeks compensation and other monetary loss, compensatory and punitive damages, and legal costs from the Ripley County Sheriff's Office. The patrol deputy also wants to be reinstated to his previous position as a detective sergeant.
According to the complaint, Hildebrand was assigned to investigate three separate deaths of young children in a matter of just three weeks in April and May of 2017. One of those cases was determined to be a homicide.
At around that same time, Sheriff Jeff Cumberworth requested that Hildebrand change the office's standard operating procedures regarding death investigations.
"Specifically, the SOP was changed to require the agency detective to attend all death scenes where the deceased was not under the direct care of a medical professional. Hildebrand was the only detective employed with defendant, and this new SOP would and did result in an increase in the number of death investigations conducted by Hildebrand," the complaint states.
Hildebrand says he was called to investigate a death investigation on May 13, 2017, just hours after completing another death investigation. He requested the department's chief deputy investigate it, but that officer was not available.
"Shortly following this investigation, Hildebrand began to display symptoms of PTSD, including, but not limited to, irritability, a short temper, trouble sleeping and isolation from others."
After returning from a scheduled, two-week vacation in June, he was required to conduct death investigations between June 21 and July 20. The last case was determined to be the homicide death of a three-year-old.
"Following this investigation, Hildebrand's symptoms began to worsen, and his wife urged him to seek treatment," the lawsuit claims.
Hildebrand would be referred to a doctor by Sheriff Cumberworth. That doctor diagnosed Hildebrand with PTSD in August and recommended he take a break from death investigations.
The doctor also recommended that Hildebrand have more than one weekend each month where he was not on-call for death investigations. However, the detective sergeant was still allowed only one weekend off per month.
After taking medical leave in December 2017 and January 2018 for knee surgery and counseling sessions, Hildebrand's PTSD symptoms began to subside. According to the complaint, Cumberworth told the detectives he believed his job performance had improved.
But following the completion of his treatment, Hildebrand was assigned to 13 death investigations between February and June of 2018. Again, Hildebrand was the only investigator responding to deaths, he claims.
His PTSD symptoms began to resurface. He asked the sheriff for another break from death investigations.
"Cumberworth told Hildebrand, 'If you cannot handle the job mentally, you should go back to the road (patrol), because you aren't getting a break from it,'" the complaint states.
The sheriff agreed to pay for six more therapy sessions with a counselor. More than six sessions and the cost would begin to come out of Hildebrand's pocket.
When Hildebrand requested vacation time in June, "the sheriff told Hildebrand if he didn't want to see dead bodies, then he would make Hildebrand the jail administrator and 'that's the worst job of all.'"
Hildebrand would file a discrimination charge with the Equal Employment Opportunity Commission on June 27, 2018. He claimed that the sheriff discriminated against him based on his disability, retaliated against him for protected action, and failed to accommodate the medical advice Hildebrand received.
After another vacation in July, Hildebrand met with Cumberworth and the department's chief deputy.
"Cumberworth told Hildebrand he felt leaving Hildebrand in the detective's position was 'setting him up to fail' and that he would be demoting him from Detective Sergeant back to road patrol," according to the lawsuit.
Hildebrand was assigned to a 6:00 p.m. until 4:00 a.m. overnight shift, Tuesdays through Fridays on road patrol. He claimed that when the new shift was presented to the sheriff, Cumberworth added three Saturdays per month to his schedule.
"This is an objectively less desirable work assignment and constitutes retaliation for Hildebrand's engagement in protected activity," Hildebrand alleged in his complaint.
Hildebrand is demanding a jury trial.
Sheriff Cumberworth is not commenting on the lawsuit.
"I would like to respond, however due to it being in litigation and it being a personnel matter my legal council advised that I do not respond," he told Eagle Country 99.3 on Monday.
Hildebrand is represented by attorneys John H. Haskin and Eric J. Hartz of John H. Haskin & Associates, a law firm based in Indianapolis.