Shop small this Saturday!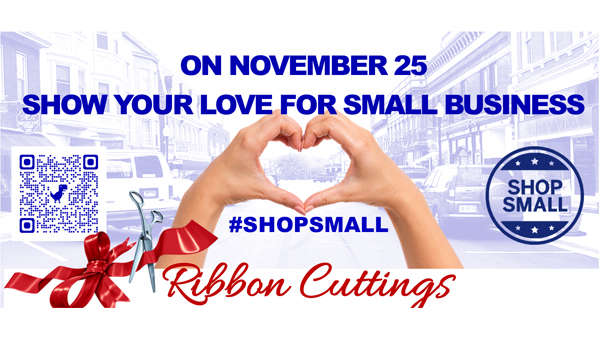 (Aurora, Ind.) – Area residents are encouraged to show love for small business this holiday weekend.
Small Business Saturday takes place on November 25.
In recognition, Main Street Aurora will celebrate Small Business Saturday with a host of ribbon cuttings at new businesses, those that have rebranded, or have come under new ownership.
Ribbon cutting times and locations are listed below:
11:00 AM - Angie's Baker'y & Coffeehouse (NEW), 315 Second Street
11:00 AM - Stuffing Station (NEW), 315 Second Street
11:30 AM - B's Cards Collectibles Consignments & More (NEW), 326 Second Street
12:00 PM - McFeely's (NEW), 340 Second Street
12:30 PM – Nite Out Transportation (NEW), 328 Second Street
1:00 PM – Aurora Antiques & Décor (NEW NAME), 419 Second Street
1:30 PM – Stately Manner (NEW), 307 Broadway Street
2:00 PM – The Coachman Hall (NEW NAME/NEW OWNERS), 215 Bridgeway Street
2:30 PM – Deron's Pet Grooming (NEW), 315 Importing Street Suite 100
Get your SWAG Saturday, November 25th in front of the Main Street Aurora office, 231 Main Street beginning at 10:00 a.m. Bags of SWAG will be given to the first 50 shoppers.
For more information, click the Facebook link below.