A total of $10,000 will be made available to students and teachers across the region.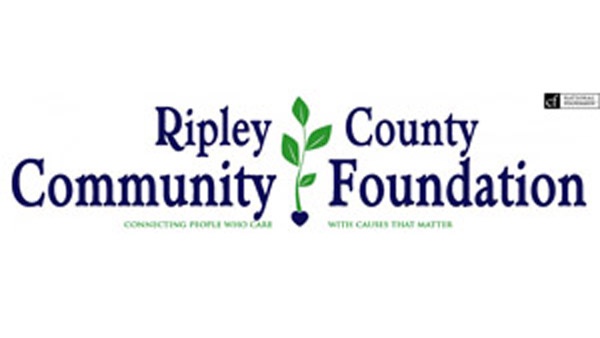 (Ripley County, Ind.) - The Ripley County Community Foundation will administer $10,000 in scholarships and grants provided by Hillenbrand. The new scholarships and grant opportunities are designed to increase the availability of funding to students and teachers across the region. The scholarships will ease the financial burden of college tuition, whereas the grants support classroom needs that encourage leadership skills, enhance STEM opportunities, and promote programs adhering to the United Nations Sustainability Goals.
The partnership between the Community Foundation and Hillenbrand builds on the company's existing commitments to provide hands-on educational opportunities and financial assistance to students in Ripley County. The partnership will allow both organizations to support local communities and "Connect People Who Care with Causes that Matter."
"We appreciate our partnership with the Ripley County Community Foundation and are proud to provide scholarships and grants that benefit students in and around Batesville," said Kelsey Weber, Hillenbrand Community Affairs. "Supporting students, their families and teachers strengthen the community and workforce in southeast Indiana."
Scholarships: The Community Foundation will distribute three, $1,000 scholarships to high school seniors who will be attending an accredited college or university. Students must graduate and receive a high school diploma no later than June 2020 from Batesville High School, Jac-Cen-Del High School, Milan High School, Oldenburg Academy, or South Ripley High School. Scholarship applications will open January 1, 2020, and will be due on March 1, 2020.
STEM / Leadership Grants: The Community Foundation will award five, $1,000 grants to STEM or Leadership programs within Ripley County schools. Recipients of the grants will promote student and/or teacher projects that enhance science, technology, engineering, and mathematics (STEM) skills or further develop leadership opportunities or promote both simultaneously. Grant applications are due January 31, 2020.
Sustainability Grants: After signing the United Nations Global Compact and committing to act in support of UN goals and issues embodied in the 17 Sustainable Development Goals, Hillenbrand is offering new grants that will incorporate the goals into the work offered by local nonprofit organizations. The goals address the global challenges we face, including those related to poverty, inequality, climate change, environmental degradation, peace, and justice. The Community Foundation will award $2,000 in Sustainability Grant opportunities to Ripley County Schools, school clubs, or nonprofit youth-serving organizations. Applicants must have projects which are centered around diversity and inclusion, safety, recycling, or sustainable development goals. Grant applications are due January 31, 2020.
Amy Streator, Executive Director of the Ripley County Community Foundation states, "One goal of the Community Foundation is to help local organizations fulfill their charitable desires. We are privileged to partner with Hillenbrand in this unique opportunity. Not only is Hillenbrand using these grants to enhance local classrooms, but as well as to introduce local students to a global movement designed to mold our universe into sustainable communities."
To learn more about these scholarships and grant opportunities and to obtain applications and supporting documents and materials, visit the Ripley County Community Foundation website at www.rccfonline.org.