Going to a concert may be a ways off, but several local musicians are making sure we don't go without great music during these crazy times.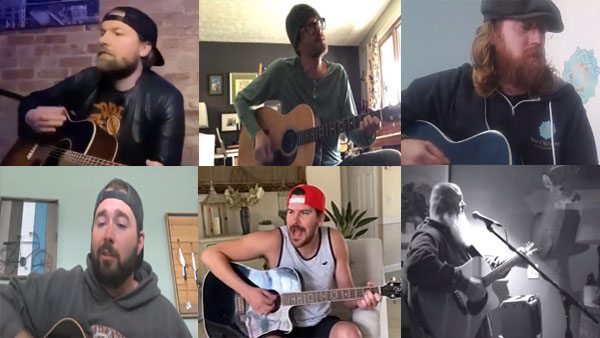 Del Weldon, Adam Gilliam, George Klopp, Peter Johns, Greg Weldon and Brian Nobbe performing songs for the Quarantine Concert Series.
(Lawrenceburg, Ind.) – Music has a way of getting us through tough times.
As we all sit at home contemplating how to keep ourselves from going crazy, local musicians are taking to social media to help keep us entertained.
Del Weldon created the Quarantine Concert Series on April 16.
Odds are you know someone from the tri-state area that has posted an acoustic cover of a well-known song or perhaps in some cases, an original song.
Since the creation of the Facebook group, over 600 people have joined as either a contributor or a spectator.
John Prine, Bruce Springsteen, Tom T. Hall, Bob Dylan, Pink Floyd, Prince and even 2 Pac are among the artists that have been covered so far.
Do you have the chops or the guitar picking skills to contribute?
If so, feel free to join the group and submit a song. And for those that can't sing a lick, you can always submit a song request or just sit back and enjoy some great songs from great local musicians.