The woman pleaded guilty to escape and meth dealing charges in Franklin County court in December.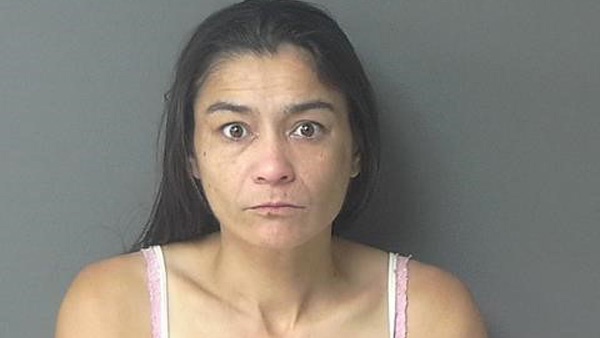 Jennifer Lynn Broering. Photo by Franklin County Sheriff's Department.
(Franklin County, Ind.) – A woman who escaped from the Franklin County jail matron following a court hearing will be spending some additional time in prison for her attempt to flee.
Jennifer Lynn Broering caused alarm in Brookville last October. As the 42-year-old was being escorted from the Franklin County Courthouse back to the nearby jail at the Franklin County Security Center, she struggled with the jail matron. The matron was knocked to the ground and seriously injured, then-sheriff Ken Murphy said.
Broering ran off, forcing local schools to go on lockdown.
Luckily, the escape was short-lived. About 30 minutes after fleeing, a police K-9 unit found her hiding in an abandoned shed.
Broering was back in court on December 19 to plead guilty to plead guilty to charges of Escape Inflicting Bodily Injury (level 4 felony) and Battery with Bodily Injury to a Public Safety Officer (level 5 felony). A Franklin County judge sentenced her to six years with three years suspended to probation.
In addition to her escape case, Broering was also sentenced on that same date for a 2017 case in which she was accused of dealing methamphetamine from her home in Laurel. In exchange for other, less serious charges being dismissed, she pleaded guilty to Dealing in Methamphetamine (level 3 felony) and Possession of Methamphetamine (level 4 felony). The judge ordered here to serve nine years with three of those years suspended to probation.
Those two sentences will run consecutively, meanings Broering's total sentence length is nine years in the Indiana Department of Corrections and the following six years on probation.
Broering is awaiting the resolution of yet another court case. She was charged in August with illegally harvesting ginseng and possessing marijuana. She had just made her initial appearance in court on those charges in October minutes before her escape.
RELATED STORIES:
Inmate Facing Longer Stay After Injuring Matron, Attempting To Escape