Seventy percent of those Indiana voters polled support the $2 increase.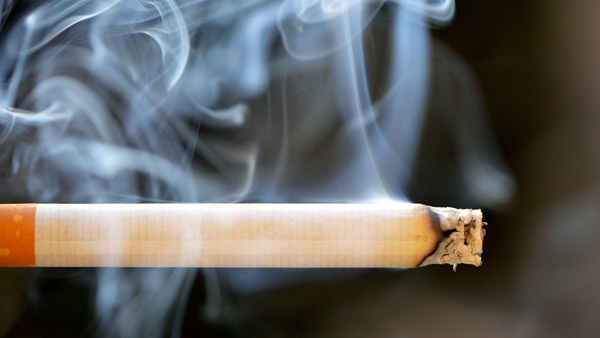 (Indianapolis, Ind.) - New data shows Hoosiers largely support a cigarette tax hike.
A bill to raise the cigarette tax by $2 per pack is expected to be proposed at the Indiana Statehouse in the next few days. Indiana has not increased the tax on a pack of smokes since 2007, when it was set at 99.5-cents.
Seventy percent of Indiana voters surveyed by Bellwether Research & Consulting support the $2 increase. The survey was commissioned by the Raise It For Health Coalition, a group of 200 Indiana organizations dedicated to increasing the tax.
About 78-percent of respondents to the survey said they would be more likely to support a state legislator who says that "Indiana has to be willing to spend money to improve its poor public health rating; it's not enough to be a top ten business state, Indiana needs to strive to be a top 10 healthy state."
The survey of 600 registered voters was conducted in December and contains a four percent margin of error.
"As Indiana legislators address the state's potential budget deficit and aim to improve the state's competitiveness, these poll findings show that voters have a rather clear message for them: raise the state's cigarette tax significantly," said Christine Matthews, President of Bellwether Research. "A $2.00-per-pack increase will help the state combat the budget challenges, improve the state's workforce, make Hoosiers healthier, and improve the state's standing compared with other states."
Experts estimate that a $2.00 increase in the state's cigarette tax would generate more than $2.6 billion in long-term health care cost savings and over $350 million in new tax revenue in the first year alone. A portion of those funds would go to tobacco prevention and quitting programs.
The Indiana Chamber of Commerce has made a cigarette tax increase to $2 part of its 2019 legislative priorities. In addition to lowering smoking rates and healthcare costs, the new tax revenue it would generate could be put towards K-12 education or improvements at the Indiana Department of Child Services, argues Chamber president Kevin Brinegar.
"We will certainly be making the case for it. There is nothing else the state could do to infuse the revenue stream that would have the impact of increasing the cigarette tax by $2 per pack," declares Indiana Chamber President Kevin Brinegar.
"While we agree with what Gov. Holcomb has said in past years that funds collected should go to related health care programs – to cover smoking cessation and Medicaid costs – we also believe any additional money could go to where the state has the greatest needs."
The chamber also supports raising the tobacco product purchasing age in Indiana from 18 up to 21.
RELATED STORIES:
Coalition Wants Indiana Lawmakers To Raise Cigarette Tax By $2 Per Pack