Jeremy Wall was sentenced December 4 in Ripley County Superior Court.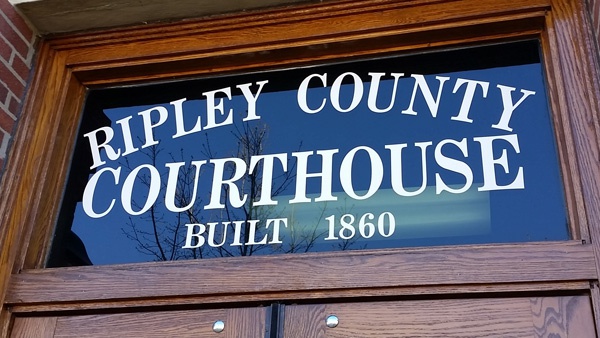 (Ripley County, Ind.) – An Osgood man has been sentenced for dealing methamphetamine.
Jeremy Wall, 36, of Osgood, was sentenced by Ripley County Superior Court Judge Jeffrey Sharp to 22 years in the Department of Corrections.
The sentencing comes after Wall pled guilty to Dealing Methamphetamine (Level 2 Felony) and Resisting Law Enforcement (Level 6 Felony).
The charges stem from an incident on July 31, 2018, where Wall fled from officers in a vehicle at a high- rate of speed on county roads in Sunman.
During the pursuit, Wall threw a box from the vehicle. The box contained approximately 10 grams of meth, syringes and a digital scale.
Following his arrest in August 2018, Wall admitted that he had been dealing up to an ounce of meth a day to four or five "lower-level" dealers in the community for approximately 30 days.
During the Sentencing Hearing, Ripley County Chief Deputy Prosecutor Shane Tucker argued for a significant and aggravated sentence. Tucker urged the Court to take into consideration Wall's numerous prior convictions and probation violations totaling eight felony convictions, seven misdemeanor convictions, and three probation violations.
During the pronouncement of sentence, Judge Sharp agreed with the State's arguments and found that Wall's extensive criminal history, the commission of the offense while he was on probation in Dearborn County, and that his repeated dealing of methamphetamine made him a significant source in the county merited an aggravated sentence.
Prosecutor Ric Hertel stated released the following statement:
"I'm pleased with the outcome of this case and believe justice was served. I hope that this sentence will serve as a clear message that my office will continue to aggressively pursue those bringing drugs into our community."